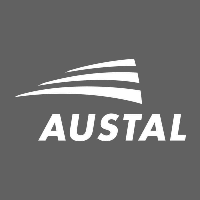 Austal Philippines PTY Limited
Balamban, Cebu
Manufacturing and Production
About Austal Philippines PTY Limited
ABOUT AUSTAL
Austal is a global shipbuilder, defence Prime contractor and maritime technology partner of choice; designing, constructing and supporting high-speed commercial and military vessels for the world's leading operators.
Austal has designed and constructed (and continues to deliver) more than 300 vessels for over 100 operators in 54 countries since 1988 and has grown to become the world's largest aluminium shipbuilder. From safe, modern and effi cient shipyards located in Australia, the United States of America and the Philippines, Austal has gained an enviable reputation for innovative shipbuilding using advanced technologies and modular construction processes.
AUSTAL PHILIPPINES
Austal Philippines' capability to deliver customised commercial vessel solutions includes a powerful and effi cient production capacity, a portfolio of proven catamaran and trimaran vessel designs (from 16 metres to 130 metres in length) and an industry leading team of skilled and experienced designers, engineers, shipbuilders and service specialists. Austal Philippines is located in Balamban, Cebu and commenced operations in February 2012 - as part of a competitive strategy by Austal to regionalize its manufacturing base for commercial vessels. The shipyard began with 30 employees and now boasts a workforce of over 300. The Austal Philippines shipyard features modern facilities enabling best practice, modular construction processes that meet Austal's internationally renowned, high standards of quality and safety. The company has added great value to both the local community and the greater Philippines economy; generating local employment and supply chain opportunities. The company supports the purchasing and procurement of materials used in production from local businesses, wherever and whenever possible. With 14 vessel programs delivered since 2012 and a strong order book for the coming years, Austal Philippines has quickly earnt the valued position as the Austal Group's global centre of excellence for commercial vessel design and construction.
Company Details
Office Address
1731 West Cebu Industrial Park, Arpili Balamban Cebu PHILIPPINES 6041, Balamban, Cebu
Company Size
501-1000 Employees
Company Perks
Austal Philippines offers opportunities for i
Jobs at Austal Philippines PTY Limited