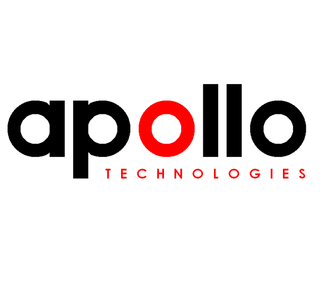 Apollo Technologies Inc.
Makati City, Metro Manila
Information Technology
About Apollo Technologies Inc.
APOLLO TECHNOLOGIES, INC.
Company Profile
Apollo Technologies, Inc. is an Information and Communication Technology Services company that leads a group of companies engaged in the delivery of:
IT and Network Infrastructure and Operations
Digital Multimedia Content Development and Delivery
Our companies develop and operate innovative and mission-critical systems in various sectors mainly in:
Retail Supply Chain Management
Electronic Payments in Banks and non-Bank environments
Products and Services
The core business of Apollo Technologies is creating innovative software solutions based on open source technology. It has focused on building mission-critical high volume and high transactional systems over the last 14 years. It has successfully built highly scalable, fault-tolerant systems that are currently used in applications related to retail, supply chain, payments, gaming, and digital multimedia.
Apollo's software products include:
Retailplus – is a full-suite of retail solution involving Point-of-Sale, Store System and Central System. It manages sales, inventory, product, pricing, promotions, purchases and logistics. It is designed to provide a centralized real-time view of every facet of a store operations in a multi- branch store network. More importantly, Retailplus is a platform that enables a retailer to engage in the increasing online retail services like bills payment, account top ups, third-party payments, remittance, and other services that provide convenience to its customers.
Payplus – is a fault-tolerant high-transactional payment switch built to support ISO 8583, XML Web Service and proprietary messages. It is a secure transactional payment platform designed to handle traditional payment messages like ISO 8583 while incorporating a robust component designed to integrate other
forms of online payment. The system is built for security, redundancy, and scalability.
XMLplus – is an ebXML based secure messaging system that is a platform for building high- throughput Web Service and XML-based application systems. The messaging platform is based on ebXML, a set of global standards that enables a global electronic market through the Internet. Apollo developed a secure messaging and routing engine including X.509 standards-based certificate system and a Public-Key Infrastructure (PKI)-based encryption system to allow documents to be transmitted reliably and securely through the Internet. Non-repudiation, encryption, and digital authentication services are standard services provided through the XMLplus platform.
Apollo's IT infrastructure
Key to Apollo's IT system strength is that it owns and manages the IT infrastructure where its software systems operate. It also hosts most of its key customers core systems and manage them in its data center. Apollo's subsidiary, Apollo Global Corporation, operates a top-rate Data Center and Network System Infrastructure which is managed by competent engineers 24x7. It manages an extensive IP and satellite network and has major Fiber-based redundant network infrastructure built and connected to all major Telecom infrastructure in the Philippines like PLDT, Globe, Bayantel, Digitel, Wi-Tribe, Comclark, and Eastern Telecoms. Its Data Center and Internet backbone are Telco-independent allowing it to build a robust, secure, redundant and highly scalable IT computing environment.
Over the years, Apollo has acquired extensive knowledge on building highly scalable secure IT infrastructure that are very cost effective. Its research and development team has developed through open source technology an indigenous cloud computing environment. It has also built very large clustered systems that are fully redundant and currently holds actual database of clients containing several billions of records and occupying dozens of terabytes of disk space.
Apollo is trusted
Over the last 14 years, companies in Retail, Banking, Government, Media, and Gaming industries with mission-crtitical applications rely on Apollo to develop and operate their IT infrastructure. Many of these clients use Apollo IT services and a combination of the Retailplus, XMLplus and Payplus software solutions. As an example, Apollo Technologies Inc. is one of the three accredited Value Added Service Provider (VASP) for the Philippine Economic Zone Authority (PEZA). Apollo pioneered the development of an innovative and cost-effective Web-based technology services for the PEZA trade community. The system provides a paperless process for import and export documentation requirement.
Apollo has partnered with Cargo Data Exchange Corporation CDEC, a pioneer and accredited VASP of the Philippine Bureau of Customs (BOC), to complement Apollo's PEZA system. Apollo provides its technology expertise in further developing the CDEC electronic suite of Trade System services called eTrade. It is an electronic platform for paperless transaction with the BOC. The PEZA and eTrade system today handles significant trade transaction volume. It processes almost all the shipping and airline manifest submitted to the BOC which is the core document for processing the succeeding trade documentation. Apollo and CDEC provides an end-to-end electronic trade solution for anyone who is involved in moving cargo in and out of the Philippines.
Apollo runs the network and retail system infrastructure for the 700+ Philippine stores of 7-Eleven, the largest convenience store in the world. This system infrastructure powers the core of the ordering and retailing system of 7-Eleven. Around 2,000 POS systems, one of the largest in the Philippines, run on Apollo software on a 24x7 basis.
Apollo has developed an innovative payment solution allowing users of e-commerce sites/retailers to pay through stores near them. The 7-Connect is a service for people who do not have a credit/debit card to pay for their online and telephone purchases. The service is initially available on all 700+ 7- Eleven stores but will eventually cover an additional 3,000+ payment outlets.
The supply chain management system that serves the Electronic Commerce needs for key Retail and Manufacturing companies in the Philippines is developed and managed by Apollo. Every day, this system routes electronically via the Internet thousands of Purchase Orders, Inventory and Sales Data, Dispatch Advice, Sales Invoices, Returns, etc. for companies like Puregold, 7-Eleven, Abenson, Waltermart, Unilever, San Miguel, Procter and Gamble, Nestle, and thousand of other retailers and suppliers.
Apollo has run the core pari-mutuel betting system and video satellite infrastructure for the Philippine Racing Club Inc. (PRCI) every single racing day without failure for the last 13 years. This system processes multi-billion peso wagered bets annually. The cost of a minute of system breakdown can cost the PRCI millions of pesos in lost sales.
Apollo developed and operates the Philippine Overseas Employment Administration (POEA) e- Submission system that allows more than a thousand POEA-accredited manpower agencies to submit and process workers permits for overseas work electronically. The system processes and issues hundreds of thousands of Overseas Employment Certificates annually in real-time on a 24x7 basis.
Apollo developed and manages the core Visa-certified Card Issuing and Acquiring system for a large Philippine universal bank. It has built a payment infrastructure that provides online and POS terminal payment and is connected to three key ATM network (Bancnet, Megalink, and Expressnet). An electronic payment system must operate reliably and securely without fail on a 24x7 basis. It currently manages thousands of POS payment terminals for retailers .
Apollo operates the Digital Satellite Video distribution network to deliver TV channels globally for Viva Entertainment, APT Entertainment, Cebu Catholic TV Network and other independent TV content producers. Today, it provides creative and technical services to transmit via satellite six digital TV channels to Philippines, Asia, Middle East, Australia, and Europe reaching millions of TV subscribers.
The Apollo Team
The Apollo Team is composed of Software and Hardware Engineers, Creative Designers, Operations and Managers, and Entrepreneurs – all working together with our client-partners in delivering great value to consumers in a converged digital world.
Over the years, Apollo is trusted by its clients to develop and manage their mission-critical applications supporting their core operations. We have the track record of developing and managing mission- critical IT systems for our client-partners in Retail, Trade and Supply Chain, Payment, Gaming, eGovernment, and Digital Media. We keep to our core in developing innovative software-based solutions.
Our companies are essentially built on the trust of our clients and the competence and dedication of our people. We believe in a company that respects and develops its people. We harness their sense of purpose and commitment, cultivate their creative talents, and develop their entrepreneurial flair. We strive to provide an excellent environment for people to develop their full potential.
Company Details
Office Address
4120 Kalayaan Ave. cor Chino Roces, Brgy. Sta. Cruz, Makati City, Metro Manila
Company Size
51-200 Employees
Jobs at Apollo Technologies Inc.