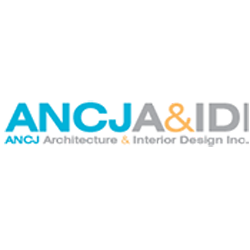 ANCJ Architecture and Interior Design Inc
Makati City, Metro Manila
Architecture and Construction
About ANCJ Architecture and Interior Design Inc
ANCJ Architecture and Interior Design Inc. is a full-service architectural and interior design company founded in 2010 by Architect Anthony Niven C. Juanga.
Here at ANCJA&IDI, we place the highest value on client input and industry expert advice in our design approach. We believe that it is only with close collaboration with our clients that we will be able to strike the perfect balance between form and function. For us, no client is too small and no project is too big. We treat all our clients as our partners, with the understanding that they are the end users and their satisfaction is the primary gauge of our success.
Our firm has been involved in a number of projects ranging from office buildings, residential condominiums, houses, townhouse pocket developments, factories, warehouses, and industrial Structures. Several of our projects are located in the periphery of the Makati business district, holding distinct places in the Makati skyline.
Company Details
Office Address
201 SGC Bldg, 3615 Davila Street, Makati City, Metro Manila
Company Size
11-50 Employees
Company Perks
Summer Outing
Year end Outing (Out of the Country)
Accident and Life Insurance
Quarterly Rewards
Monthly Dinner
Gift Cards for Birthday Celebrants
Jobs at ANCJ Architecture and Interior Design Inc