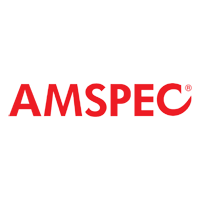 Amalgamated Specialties Corp (AMSPEC)
Muntinlupa City, Metro Manila
Manufacturing and Production
About Amalgamated Specialties Corp (AMSPEC)
Amalgamated Specialties Corporation (AMSPEC) has been manufacturing quality school and office supplies since 1963.
Established in 1963, Amalgamated Specialties Corporation celebrates 55 years of professional experience in the manufacture and distribution of only the best quality and user safe school and office supplies to the Filipino consumer market. Amalgamated Specialties Corporation is best known in the stationary industry for its quality brands such as Crayola for art supplies, T- pencil for eco-friendly Filipino made pencils, Magic Touch for correction fluids and Jumbo Black Pencil for amongst other company name brands.
Since its early beginnings, the company has been producing and selling millions of pencils and crayons every year. The company has been behind the strong market presence of educational brands with the likes of Crayola and Jumbo Black Pencil by Amspec in this market. Amalgamated Specialties Corp. has been the trusted local partner of Crayola from the time of its incorporation.
Amalgamated Specialties Corp. brands conform to global quality standards. All brands related to arts and crafts are duly approved by the Arts and Crafts Materials Institute (ACMI) and are CE certified, ensuring that they are non-toxic and safe for children. Likewise, brands such as T-Pencil, Gold Medal and Magic Touch are duly tested and licensed as safe and non-toxic in cooperation with the Food and Drug Administration (FDA) and the Department of Health (DOH).
Why join us?
Providing its global competitiveness, AMSPEC has also started to export its core products – graphite pencils and wax crayons. Since 2004, the company has been the major supplier of wax crayons for the industry's bigwigs in the United States, Europe, Australia and Japan. Either with its own brands or OEM, AMSPEC manufacturer and distributes its products in conformance to global standard. AMSPEC products are Arts and Crafts Materials Institute (ACMI) and CE-certified, ensuring they are non-toxic and safe for children.
AMSPEC is an active member of the Philippine Marketing Association (PMA), Philippine Association of National Advertisers (PANA), American Chamber of Commerce (AMCHAM), Philippine Chamber of Commerce and Industry (PCCI), European Chamber of Commerce of Philippine (ECCP) and People Management Association of the Philippines, Inc. (PMAP).
MISSION
Our reputation has been and will always be based on QUALITY.

We will supply only quality products to the consumers by providing value for their money. We will supply only top quality products in each category we enter.
We will place emphasis on the brands we own and for future products we will only handle brands in which we hold a proprietary interest.

To achieve this, we will rely on quality people whom we shall hereafter refer to as ASSOCIATES. Our associates will be provided with company subsidized education, seminars, and advancement opportunities. Our associates (employees) are the driving force of our organization.


We will therefore achieve excellence in all fields.
Amalgamated Specialties Corporation
KM 21. West Service Road, South Superhighway, Muntinlupa City, Metro Manila, 1771
Tel Nos.: 842-1517 / 519-1818
Fax Nos. 807-9297 / 807-9315
Cellphone Nos: 0998-841-6439 / 0917-631-1235
https://www.amspec.ph
Company Details
Office Address
KM 21 West Service Road, South Superhighway, Cupang, Muntinlupa City, Metro Manila
Company Size
501-1000 Employees
Jobs at Amalgamated Specialties Corp (AMSPEC)