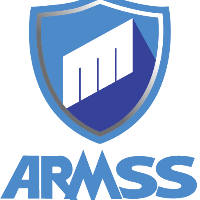 Advanced Remote Managed Security Services Inc
Taguig City, Metro Manila
Manpower and Recruitment
About Advanced Remote Managed Security Services Inc
ADVANCED REMOTE MANAGED SECURITY SERVICES, INC. (ARMSS) was established last May 2015, It is run by a driven and dynamic management and staff whose collective experience in terms ofproviding PROTECTION OF LIFE AND SECURITY OF PROPERTY in manpower from Security guards, CCTV and Alarms Operators and support Motorized Technical Response Team (MTRT).
The idea of putting up a technology Security Services was envisioned by a group of individuals with a fervent desire to make use of their expertise in creating a business that will symbolize fair and just service to employees as well as the clients themselves.
Our firm is known for providing personalized yet professional service and our capacity to adapt to our client company's budget are the key elements that have transformed ADVANCED REMOTE MANAGED SECURITY SERVICES, INC. (ARMSS) into a Security Service provider.
ARMSS is a manpower Security Service business corporation, with certificate of registration issued by Security Exchange Commission and with License to Operate (LTO) issued by PNP-SOSIA.
ARMSS has been run by Certified Security Professionals (CSPs) who had been in the business service operations.
ARMSS is corporate business institutions for over 20 years with a dedicated Certified Security Training (CST) Officer who had been serving as full-time security training officer.
ARMSS organization, as a whole, is equipped with security service-oriented and competent staff, supervisors, Officers.
ARMSS have been led and managed with strong sense of integrity, discipline, and professionalism towards service excellence "for customers' satisfaction."
Our Services
Security Manpower
Certified Security Personnel, trained with basic military discipline and competent with moral principles has been screened aligned with R.A 5487 "Private Security Agency Law"
CCTV and Monitoring Specialist
They are trained to monitor the activities that happen in the remote areas thru CCTV and Alarm monitoring station in ARMSS command center.
Advanced Technical Emergency Response
Trained, evaluated and upgraded technical skills for Installation, check-up, to Monitor and maintain technology to ensure maximum protection.
Strategic Security Survey and Assessment
To determine the degree of protection required, the accessibility and proximity of travel in case of emergency, the needed logistics to complements the security services
To create procedures to come up with a plan this will strengthen security and safety, prevent and minimize risks, hazards and vulnerabilities to lives of staffs, guest and visitors, to include properties and assets.
To recommend appropriate number of guards to be deployed
To substantiate the level security personnel individual skills to leverage the proper implementation of safety and security.
Pre-Employment Background Investigation
Past employment verification: comprise to checks past mistakes, character, and records and to identify potential hiring risks for safety and security reasons.
School Verification: For credential authenticity and moral character
Neighbourhood verification: To check community records and moral standing this includes: Barangay, neighbourhood and police
Company Details
Office Address
No. 26 Diego Silang Avenue AFPOVAI Fort Bonifacio, Taguig City, Metro Manila
Company Size
51-200 Employees
Jobs at Advanced Remote Managed Security Services Inc