What you will learn
Find out what is Salesforce and why it is one of the fastest growing technology platforms in the world.
What you will learn:
This 1-day course is for software developers who want to learn and experience Salesforce technologies as well as to explore a career in one of the leading cloud computing technologies in the world. You will be instructed and guided using a hands-on curriculum by a highly experienced instructor on Salesforce programmatic enhancements.
Enroll now and find out how you can learn one of the most in-demand skills and become a Salesforce Developer.
Class Size: 15
Course Outline:
Instructor
Walter Clavero
Recruitday, Inc.
Walter has been enabling IT professionals for more than 5 years. He is experienced in teaching Salesforce and the Microsoft Power Platform and has taught over 100 professionals to set them on a path towards greater success.

With his software engineering background, Walter is well-suited to teach future software developers what it takes to take on the challenges of their preferred platform as well as breakdown complex concepts into something easily understood by novice software developers.
Requirements
EQUIPMENT * Wi-Fi capable Laptop with corresponding charger * Computer Mouse SOFTWARE * Web Browser: Google Chrome or Mozilla Firefox
About Recruitday, Inc.
We are a recruitment solutions company that helps connect people looking for jobs with employers hiring great talents. Our Bootcamp provides talents the opportunity to learn and develop new skills for professional development.
Offered by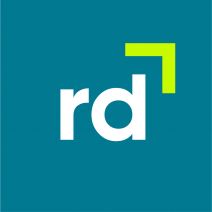 Recruitday, Inc.
Visit Profile
Duration
1 Day (4 Hours)
Course Type
Online (Instructor-Led)
Price
PHP 0