Job has been saved to your Account Portal!

Jobs
Workflow and Micro Apps Product Owner
Job Description
The Workflow and Micro Apps Product Owner will work very closely with the product stakeholders,
engaging them constantly, seeking opportunities to increase productivity across the enterprise.
Presenting the teams capabilities, product strategy, and product road map covering at least 18-
24 months of the products vision. Managing the product team members, the backlog, sprints,
refinements to ensure a timely and cost-effective delivery within budget using the agile
methodology for all backlog items.
Will be responsible to work with the team to develop and prioritize the workload. Working very
closely and engage with the business stakeholders to identify and understand processes in detail.
Be the gateway to ensure clear benefits are identified before commencing with any developments.
Set up and manage the Center of Excellence (COE), implement strong governance for the Power
Platforms and other tools so that that the team is be able to engage, support and train the Citizen
Developer. Develop a strategic plan for on-boarding citizen developers onto the platform.
Managing all developments, maintenance, support, enhancements, system upgrades, testing,
deployment and production validation using the agile methodology.
This role does not require any hands-on for development, but it does require a very good
understanding of the capabilities of the MS Power Platform and MS SharePoint being used to
provide solutions. You should have enough detailed knowledge of these tools to be able to discuss
with stakeholder's possible solutions.
Coordinate and partner with other technology teams across domains like infrastructure, security,
SAP, Data Lake, BI and Internal Analytics etc.
Represent the line management function within a Product Team, i.e., Product Team Members
(PTMs) report to Domain Owner (DO) from a disciplinary perspective
DUTIES AND RESPONSIBILITIES
Defining the vision
The product owner is the point person on the product team and the one that has the close working
relationship with the stakeholders and the business owners, using their high-level perspective to
define goals and create a vision for the product.
The Workflow and Micro Apps Product Owner is responsible for communicating with stakeholders
across the board, including customers, business managers, and the development team to make
sure the goals are clear, and the vision is aligned with business objectives. They will help the team
to maintain that vision by creating a product road map. The product roadmap needs to be a strategic
visual summary that outlines the vision and direction for the product offering over time. It is both a
strategic guide for stakeholders to reference as well as a plan for execution. The product owner
needs to have higher perspective to ensure that the team maintains a cohesive vision.
Product backlog management
The product owner must manage using the agile methodology all backlog items which is the
development team's tasks to-do list.
The product owner's responsibility is to create the list of backlog items and prioritize them based
on the overall strategy and business objectives. Additionally, the product owner will need to map
out all dependencies to inform the necessary sequence of development. It is a live artifact that
should be continually updated based on evolving project needs throughout development.
Because the product backlog will change frequently, the product owner must make the list
accessible and available to all stakeholders (particularly developers) to ensure optimized
performance and project outcomes.
Prioritization of Product Backlog in order to maximize the Customer Value as well as maximizing
the standardization of solutions, in close alignment with Domain Owners and other Product
Owners
Prioritizing needs
The product owner is to prioritize needs. They must juggle the triangle of scope, budget, and time,
weighing priorities according to the needs and objectives of stakeholders.
Overseeing development stages
Once the vision, strategy, and product priorities are set, the product owner should spend a
significant amount of time overseeing the actual development of the product. They are a key
player throughout each event, including planning, refinement, review, and sprint.
During the planning stages, the product owner works with stakeholders to identify and organize the
steps required for the next iteration. They will then meet with their team to refine the process,
identify areas for improvement, and support the sprint.
Anticipating client needs
The product owner needs to be an expert at understanding and anticipating the client's needs to
manage the development process more effectively.
Product owner needs to have a deep market knowledge and strong communication skills to allow
them to anticipate problems or needs and address them.
Take, understand and evaluate requirements towards product solutions coming from BUs /
regional teams (by determining acceptance criteria e.g.)
Acting as primary liaison
The product owner is the primary communicator and link between stakeholders and teams. As
such, they must be expert communicators, making sure there's buy-in from stakeholders on all
major decisions and strategies and clear instructions and deliverables for the developers.
Evaluating product progress at each iteration
The product owner is accountable for each stage of the development process and the final
product. They take a primary role in inspecting and evaluating product progress through each
iteration. The product owner makes the judgment call on the performance, deciding if the team
needs to go back to the drawing board or if they can move on to the next steps.
Agile Methodology
The Product owner and the product team will plan and execute all their tasks according to
the Zuellig Pharma Agile Playbook. The Product owner needs to ensure the team is fully
compliant with the agile playbook and to provide full support to any audits conducted by
the agile enablement team and implement all findings as per the prescribed timings.
Working with Multiple Stakeholders
Product owner needs to be able to work with multiple stakeholders both internal and
external.
External Stakeholders
BU Stakeholders (SH)
Client Stakeholders (SH)
Internal Stakeholders
Domain Owners (DO)
Product Owners (PdO)
Product Team Members (PTMs) (internal and external)
Agile Coach (AC)
Dealing with Major Challenges
Issues, roadblocks, and impediments are to be addressed by means of discussions,
compromises, etc. with related roles (BU and Client Stakeholders, Domain Owner,
Product Owner, Agile Coach). Ultimately, the Product Owner (PdO) has the last call
regarding prioritization within the Product, and the organization (incl. BUs) has to
honor that decision.
Qualification
• With at least 4 years of professional experience in

application development environment

• At least 3 years of experience in business-facing IT role, or project management role

• Experience in working in a multinational company

• Desirable to have worked in Pharmaceuticals and/or Warehouse Distribution industry

• Previous experience on MS Power Platforms and micro apps



Education Level:

• Bachelor's degree in MIS / Business / IT or a similar subject with strong exposure to information technology.

Knowledge, Skills and Abilities

• Excellent analytical and problem-solving skills, including business acumen

• Strong organizational skills, and the ability to prioritize multiple concurrent tasks

• Excellent detailed written and verbal communication skills

• Excellent teamwork skills especially with people less skilled in communication

• Demonstrated ability to design, develop, optimize, and integrate solutions of a complex nature across an organization

• Outstanding problem solver.

• Excellent interpersonal skills, ability to influence at all levels from multiple departments and geographic locations, awareness of cultural differences

• Strong self-direction and initiative; willingness to take complete ownership of the product Platform

• Excellent time management skill

• Experience of building and leading teams of people located in multiple countries with differing cultures

• Strong conceptual, analytical, and strategic thinking skills

• Able to work effectively and collaboratively with all levels of the organization

• Result-oriented thinking and action, Customer and quality orientation

• Delivery Product (via Sprints e.g.), Deploy Product (via Sprints e.g.), Inspect & Adapt Product & Process Travel Requirement Off-hour work



Technical Competencies

(Retrospectives), Monitor & Operate Product (once live)

• Open to travel in Asia Pacific Region as needed

• Occasional off-hours work and/or holiday work will be

required

Essential Skillset

• A detailed understanding MS SharePoint Online/O365

• Basic understanding of the Microsoft Power Platform – MS PowerApps, and Power Automate

• Proven track record to work to strict commercial deadlines

• Excellent troubleshooting and debugging skills

Desirable Skillset

• Be self-sufficient in delivering work and overcoming technical problems and barriers encountered through research

• Understanding of Microsoft Dataverse

• Having been a Product Team Member (PTM) with correspondingly deep functional and technical experience in a related domain (as Engineer, Specialist etc.) strongly recommended

• Having a deep understanding of the Microsoft Power Platforms
About The Healthcare Pharmaceutical Company
A healthcare service provider in Asia that offers pharmaceutical distribution, clinical trials, training, patient care, and digital and commercial services that support healthcare needs in the region. Their goal is to make healthcare more accessible while bringing new solutions to the industry and building their capabilities as a specialist healthcare distributor.
Workflow and Micro Apps Product Owner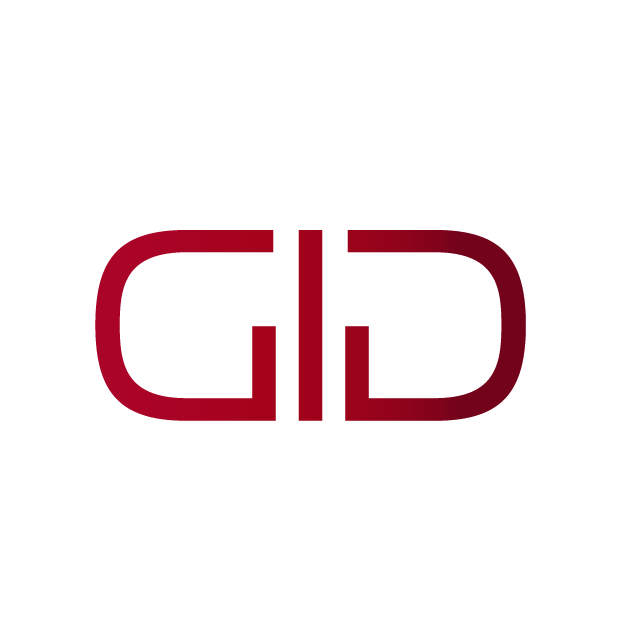 Salary
150,000-150,000/month
Job Level
Experienced Hire
Contact Information Required
Please provide your email address and mobile number so employers will have a way to contact you.