Job has been saved to your Account Portal!

Jobs
Web Development Specialist
Job Description
The role entails developing, innovating and maintaining on an effective, lead-generating website. The Specialist will need to have expertise in building sites on a variety of CMS (WordPress, Hubspot, Shopify, etc.), maintain an attractive portfolio, is deadline and detail-oriented. The Web Development Specialist will work on our company website and other projects as needed. This role is expected to bring an eye for detail, along with practical web development abilities. The role will work closely with our digital project managers, graphic designers, digital marketers, and other internal stakeholders to bring to life the brand, product/service information and collateral, and other website content, via the code the specialist will write. Functions
Develop front end website architecture and design user interactions on web pages.
Develop back end website applications as needed by client projects; Design, develop and work with APIs as needed. Collaborate with marketing teammates, project management, designers, and other project stakeholders.
Create and optimize our web development processes, hitting all deadlines and improving efficiency while maintaining the highest standards of quality web development.
Proactively scope and present new ideas to improve our website experience for prospects, leads, and customers
Setup servers and databases for functionality as needed
Ensure cross-platform optimization for mobile devices.
Ensure responsiveness of applications.
Work alongside graphic designers for web design features.
See through a project from conception to finished product.
Meet both technical and end-user needs.
Stay abreast of developments in web applications and programming languages.
Qualification
Proficiency with fundamental front end languages such as HTML, CSS and JavaScript.
Familiarity with JavaScript frameworks such as Angular JS, ReactJS and Amber.
Proficiency with languages such as PHP, Javascript, and frameworks like Laravel
Proficiency with fundamental front end languages such as HTML, CSS and JavaScript.
Familiarity with JavaScript frameworks such as Angular JS, ReactJS and Amber.
Experience with Python, Java, Ruby .NET framework are a plus, but not a requirement.
Proficiency with database technologies such as MySQL, PostgreSQL; experience in Oracle is a plus but not a requirement.
Good problem solving skills.
Strong organizational and project management skills.
Good verbal communication skills.
Attention to detail.
About The Digital Process Outsourcing Company
We are a digital marketing company that provides digital marketing services to local and global clients.
Web Development Specialist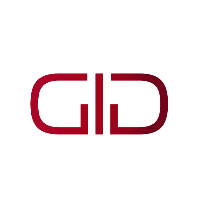 Digital Process Outsourcing Company
Hybrid / Makati
Visit Profile
Salary
45,000-57,000/month
Job Level
Experienced Hire
Contact Information Required
Please provide your email address and mobile number so employers will have a way to contact you.