Job has been saved to your Account Portal!

Jobs
Web Development Manager
Job Description
PURPOSE:
The position shall manage the Web Development Department to timely execution of web projects and implement measures to ensure accurate scoping, delivery and adherence to quality and project intake expectations. As part of the service delivery arm of the organization, the Web Development Manager is tasked to make Web Development products to consistently raise the standards of team's efficiency, timeliness and quality of output.

PRIMARY RESPONSIBILITY:
The Web Development Manager is responsible for leading and managing the staff of the Web Development department, directing the day to day activities to maintain department's standards of quality excellence, timeliness, productivity and division efficiency, all while achieving and exceeding clients' goals.
The Web Development Manager possesses a strong "can-do" attitude, customer-centric and continuously nurtures a culture of team excellence with openness, transparency and collaboration.

Qualification
Bachelor's degree in Computer Science or equivalent experience; Strong knowledge of tools and technologies such as HTML, CSS, PHP, Javascript, etc
Minimum of 2+ year manager-level role in web development, technology, front-end design, and usability
Proven track record of leading projects from concept to completion, applying current project and web development best practices with the ability to prioritize and creatively problem-solve independently
Proven ability to deploy websites in a short time frame (2 to 3 week cycles) is a strong plus
Ability to develop under constraints and stay current with changing technology
Ability to think strategically and stay on top of execution
Strong communication and client-facing experience
Superior people management skills and a proven ability to lead teams
Familiarity with platforms such as Wordpress, Joomla, Magento, Drupal, Shopify, etc
Working knowledge of current Wordpress plugins, themes, and integratable API's
Working knowledge of the ecommerce / online retail space, CRM integrations (Salesforce, Eloqua, HubSpot, Marketo etc), shopping engines, and complex integrations.
Strong organizational skills, high attention to details, critical thinking and learning abilities; Strong time management skills
Ability to supervise, train and mentor employees, including organizing, prioritizing and managing timelines
Ability to communicate effectively and efficiently (verbal and written English) with a high degree of collaboration and influence
Must be able to work under pressure and ability to manage multiple tasks/projects/initiatives.
Historical accountability for Departmental Profit and Loss is an asset.
Working experience in process optimization is a plus
Working knowledge of Digital marketing technology is a strong plus
Flexibility of schedule/days and hours is essential.
Will work in a group of about 7 to 12 team members.
About The Digital Process Outsourcing Company
We are a digital marketing company that provides digital marketing services to local and global clients.
Web Development Manager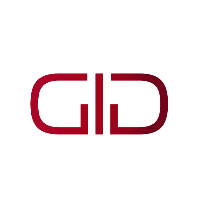 Salary
90,000-130,000/month
Job Level
Experienced Hire
Contact Information Required
Please provide your email address and mobile number so employers will have a way to contact you.