UX Designer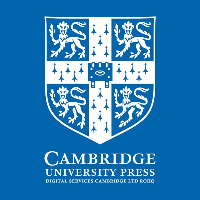 Cambridge University Press - Manila
Makati City, Metro Manila
Hiring until November 16
Job Description
Job Purpose
Supporting the Service Design team on all design projects for digital, product and marketing, ensuring design solutions are carried out in accordance to agreed deadlines and standards.
Principal Accountabilities
Design engaging, original, functional and consistent solutions that align to the design strategy and enhance our products
Create a series of UI assets and UX artefacts ranging from rough sketches to pixel-perfect clickable prototypes. Test. Iterate.
Contribute to information architecture refinement, be involved in interaction design, measure and optimise solutions to improve usability, take over prototyping and testing and create the best user experience for our customers
Liaise with stakeholders and comfortably act as the voice of the user, while balancing between user needs and business requirements
Design experiences and assets for various channels including websites, apps, social media, email and more
Support the team by refining and evolving processes and products for a variety of outputs and contribute to the team's development by bringing new ideas and solutions to the table
Qualifications
Educational Attainment
College Graduate
Min. Work Experience
3 years
Qualification Summary
Knowledge and Skills
Considerable experience designing for in-house or agency including creating cross-platform, responsive user interfaces
End-to-end-UX design experience with strong UI skills
Highly creative with the ability to own projects from the initial concept stage to delivery
Good working knowledge of key design tools, such as Sketch, Axure, inVision or similar
Some analytical skills and ability to process data
A good understanding of basic front-end development (HTML/CSS/Javascript) is definitely a plus
You deeply appreciate and practice UX research
Genuinely empathic, happy to ask for help and give help to others
You are excellent at organising your time and presenting your work
Highly collaborative team player with a positive, can-do attitude
Amazing portfolio of work demonstrating your process
Benefits
Work Life Balance
Career Advancement
Exciting Work Environment
Employment Type
Full-Time
Work Schedule
Amenable to Any Shift
Job Category
Computer & IT
About Cambridge University Press - Manila
Cambridge University Press is part of the University of Cambridge. Our mission is to unlock people's potential with the best learning and research solutions. Our vision is a world of learning and research inspired by Cambridge. A pioneer in our field with 485 years of printing tradition, we are committed to supporting innovation in learning and teaching. We publish without boundaries, ensuring our resources are accessible across the globe, in print, online and other digital formats. We take pride in supporting community programmes across the globe. Staff are encouraged to offer practical...