Job has been saved to your Account Portal!

Jobs
Technical Support Associate
Job Description
•Interact with customers to provide and process information in response to
inquiries, concerns, and requests about products and services; •Responsible for ensuring the efficiency and workability of computer, server,
network equipment and peripherals by identifying and resolving hardware and
software problems reported.
• Maintenance and monitoring of computer networks and systems, diagnosing and solving
hardware or software fault
• Gather customer information and determine the issue by evaluating and analyzing the
symptoms;
• Diagnose and resolve technical issues involving websites, connectivity,
functionalities and more;
• Research required information using available resources;
• Follow standard processes and procedures;
• Identify and escalate priority issues per client specifications;
• Redirect problems to appropriate resources;
• Accurately process and record issue transactions using a computer and designated
tracking software;
• Offer alternative solutions where appropriate with the objective of retaining customers'
and clients' business;
• Organize ideas and communicate oral messages appropriate to listeners and
situations;
• Follow up and make scheduled updates to customers whenever necessary;
• Stay current with system information, changes and updates
Qualification
Job Qualifications:
• Must be a graduate of a 4-year IT/Computer Software
• Proper email and chat etiquette
• Average to excellent communication skills; verbal and written; English language
• Able to speak and write clearly and accurately;
• Demonstrated proficiency in typing and grammar;
• Knowledge of relevant software computer applications and equipment;
• Knowledgeable in System and Network administration.
• Knowledgeable in Windows Server, Linux, Mac, Routers and Firewalls etc.
• Flexible; Willing to work on weekend and shifting schedules
• Thinking skills- Good problem-solving and decision making skills
• Good attendance track
• Can multitask; good task management
• Positive attitude
About The Technology Solutions Company
The company is a leading IT firm providing mobile and web applications solutions to businesses.
Technical Support Associate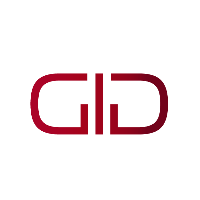 Salary
25,000-30,000/month
Contact Information Required
Please provide your email address and mobile number so employers will have a way to contact you.