Team Leader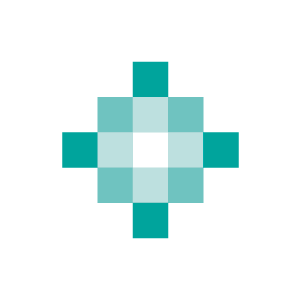 Global BPO Provider
Quezon City, Metro Manila
Hiring until March 05
Job Description
Job Purpose:
Manage an assigned team of agents/Customer Service Representatives or Operators to meet performance, quality, customer satisfaction, efficiency and hours/staffed time goals by providing knowledge, education, support and guidance in accordance with client-approved processes as well as internal company procedures and policies.

Responsibilities:
Manage the performance and development of direct reports through effective education

Formulate a daily/weekly and monthly plan of action for each agent by using all available statistical or historical data as well as qualitative information
Conduct regular transaction (call) monitoring using client approved or company-standard transaction monitoring/quality assurance evaluation forms
Provide regular feedback and coaching to agents based on thorough problem identification techniques and root-cause analysis and by using the most appropriate educational tool
Employ Effective Performance Management (EPM) processes and tools

Conduct Monthly Performance Review (MPR) as well as annual performance reviews
Manage results and numbers
Ensure accountability among team members
Provide leadership and motivation to direct reports
Develop harmonious working relationship and teamwork
Complete tasks delegated/assigned by the Operations Manager
Handle escalated irate and/or upset customers' inquiries promptly and professionally and in compliance with quality standards/call processing guidelines and standards
Perform other reasonable duties as required
Qualifications
Educational Attainment
College Graduate
Min. Work Experience
1 year
Qualification Summary
Graduate of a 4-year Course (or equivalent work experience)
At least 6 months to one-year work experience as an Agent or a Customer Service Representative, preferably within the same program or a similar program
Call Center experience (required)
At least one-year Supervisory experience required if lacking in Educational attainment
Planning & Organizing
Excellent oral & written communication
Basic mathematical and statistical analysis
Problem-solving and decision-making
Motivational and people skills
Negotiation skills
Proficiency in basic computer applications
Adaptability and flexibility
Leadership
Team player
Integrity and Honesty
Professionalism
Customer Service Orientation
Positive Mental Attitude
Culture Fit
Skills Required
Excellent Communication Skills
Employment Type
Full-Time
Position Level
Supervisor
Work Schedule
Amenable to Any Shift
Job Category
Management & Operations
About Global BPO Provider
The company is a global provider of customized business process outsourcing solutions that include customer care, offshoring, self-service IVR, and web chat.