Job has been saved to your Account Portal!

Jobs
Systems Engineer – Level III

Job Description

The Systems Engineer's primary responsibilities are to plan, implement, oversee, and maintain the company's Network and IT Infrastructure. This position is the Philippines day shift but will need the candidate to be flexible since the shift may be amended to cover for other employees or if the need arises. This position's primary hours are the normal US Eastern Time business hours. A change in schedule may be needed depending on the needs of the team/company. Manage and maintain the company's Monitoring Systems that are used to report on the status and performance of the network, ISP services, and facilities

Identify and respond to faults in the company's systems and networks
Liaise with 3rd party suppliers
Provision IP assignments, core network configurations, DNS setups, the monitoring and graphing for colocation, leased lines, customer backups, and other customer network services
Provide facilities support such as installing racks, setting up power, installing Ethernet, fiber, and console cabling, remote power, and KVM
Responsible for the server and network equipment builds, installations, and application upgrades
Run health, safety, and housekeeping checks at the company's Data Centers
Monitor and manage air-conditioning, UPS, generators, and power usage
Assist in the maintenance and technical documentation, in collaboration with the company's Service Management Team, for processes and procedures used throughout normal operations
Provide Tier 3 Support for data center operations, network, and ISP services

Qualification




Tech Skills Proficiecy Level (1-4)


Experience with virtualization (Vmware, Azure or AWS)


Windows Server (2008/2012) 3 R


Exchange/Office365 3 R


Active Directory (ADFS) 2 R


Networking Knowledge 2 R


Powershell Scripting 2 O


Netscaler Citrix 2 O


Solarwinds Orion 2 O


ServiceNow Ticket Management 2 O



Desired Skills/Experience



Excellent communication skills with a natural aptitude for interacting with people


Strong organizational skills with the ability to manage projects of varying length


Adept and proficient in customer support


Work efficiently within a busy team, being quick to learn and able to deal with a wide range of issues


Ability to assess and prioritize faults and respond/escalate accordingly


Desire to learn new skills in network and system administration, particularly with regard to Arch's architecture and platforms


Minimum of 1-2 years' experience in a Technical Support or similar role


Possess expert Windows Sys Admin skills


Excellent network diagnostic and analytical skills


Basic knowledge of Linux administration


Ability to collate and interpret data from various sources



About The Specialty Insurance Company

The company is a global leader in providing specialty insurance, reinsurance, and mortgage insurance solutions.
Systems Engineer – Level III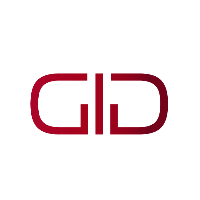 Salary
50,000-120,000/month
Job Level
Experienced Hire
Contact Information Required
Please provide your email address and mobile number so employers will have a way to contact you.