Job has been saved to your Account Portal!

Jobs
SSIS Developer
Job Description
Develop SSIS projects to handle ETL (Extract, Transform and Load) software development using SSIS, transmission, encryption, and archiving of files received and generated. Lead ETL (Extract, Transform and Load) software development using SSIS; Develop ETL processes using Microsoft SSIS – Integration Services that transforms data from one specific format.
utilize SSIS Toolbox kits such as Script Tasks, Script Components, Derived Columns, Conditional Split, Sorter to develop SSIS tasks
Utilize SSIS Database destination tasks such as OLE DB Database connection, ADO.NET connection, Flat file destinations to connect with various type of database
Assist with the development, maintenance and optimization of several SQL Server databases that supports highly available enterprise software applications
Convert business requirements from SmartSheet into reusable dynamic queries.
Master of Dynamic SQL, Joins, query formatting, debugging SQL Procedures.
Perform data profiling of source data to identify data quality issues and anomalies, business knowledge embedded in data, gathering of natural keys, and metadata information
Qualification
More than 8 years relevant experience - SSIS, TSQL, C#, SSRS (3 years up) SQL
SSIS – Service Set Identifier (more flat file to database file loading & debugging)
Strong analytical abilities and problem-solving skills; Strong communication skills and documentation patterns
Perform data analysis and database management
About The Hospitals and Health Care
Hospitals and Healthcare is a leading provider of performance management analytics, consulting, extended business office, and revenue recovery services to the healthcare industry.
SSIS Developer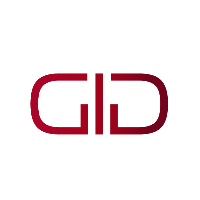 Salary
80,000-180,000/month
Job Level
Experienced Hire
Contact Information Required
Please provide your email address and mobile number so employers will have a way to contact you.