Software Quality Analyst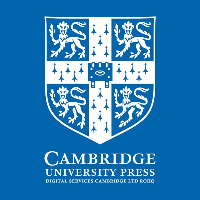 Cambridge University Press - Manila
Makati City, Metro Manila
Hiring until July 04
Job Description
Job Purpose
The Software Quality Analysts' main role is to plan, develop and execute quality tests across their respective tech platform(s) to ensure that delivered software meets business defined quality/acceptance standards and is fit for purpose. They will work closely with QA Test Manager/Team Lead and Senior Quality Analysts, as well as with business Product Owners and Project Managers / Scrum Masters, to better understand needs and to help develop the overall test plan of a given project. They will then develop and execute to this test plan. The role is a hands-on quality testing role and post holders will develop their proficiency as testers in at least one area of quality specialism, i.e. automated, manual and performance.
Principal Duties
Design
Creates test plans, data, procedures, and manual and/or automated scripts.
Takes part in reviews of business needs and application designs.
Ensures proper test coverage exists based on needs and design standards.
Recommends test strategies and methods to improve test plans and processes
Documentation
Writes & reproduces accurate software problem reports.
Defines & implements quality process improvements focused on defect prevention.
Development
Creates test cases and test data.
Ensures test environment reflects business needs to execute tests.
Assist in the development of in-house testing tools.
Testing
Executes manual and/or automated test scripts for assigned projects.
Coordinates test schedules, work and resource plans; manages progress of all test activities against plan.
Establishes testing entrance and exit criteria.
Identifies and manages critical path of testing
Ensures project regression testing tasks are carried out
Analysis
Analyses and reports overall test status and results.
Identifies test issues and reports to stake holders
Defines regression tests for future projects.
Defines and coordinates production verification and validation.
Perform risk analysis at project management level.
Accountability
Help direct and monitor the work of team members
Provide guidance and training to enable new team members to meet/exceed expectations
Work on multiple projects concurrently
Identifies opportunities for continuous improvement
Takes part in user or external group discussions
Works across teams to achieve group goals
Qualifications
Educational Attainment
College Graduate
Min. Work Experience
2 years
Qualification Summary
Knowledge and Experience
Educated to degree level in a relevant IT, Software or QA related degree, with background in Test Automation.
2-4 years of software testing experience gained across one of the principle testing specialism, i.e. manual, automated, performance etc. Ideally to have gained an industry certification on one of these areas.
Good understanding of Software Development process including analysis and design, coding, system and user testing, problem resolution
Excellent troubleshooting, debugging, and documentation skills
Experience of working within an Agile development process (Scrum or similar). Good written and oral communication skills, able to communicate clearly and effectively with colleagues in the Technology group as well as non-technical users.
Employment Type
Full-Time
Position Level
Professional
Job Category
Computer & IT
About Cambridge University Press - Manila
Why should you consider joining us? Because you aspire to be part of a reputable global organization and a well-known brand. Our brand and reputation is a product of close to 500 years of experience developing world-class learning and research solutions, and assessment programs in accord with the highest technical standards. Today, we have more than 50 offices worldwide and over 6,000 high-performing employees. Our products and services reach 170 countries and over 15 million customers worldwide. Because you dream about making a difference and contribute to society. Here at Cambridge,...