Software Engineer (213)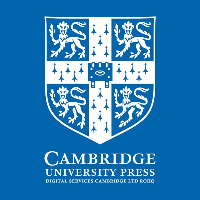 Cambridge University Press - Manila
Makati City, Metro Manila
Hiring until March 08
Job Description
About the role:
Software engineer's main role is to develop, maintain software applications by studying business operations, designing, developing, and installing software solutions. The Software engineer will work on an Agile development environment with continuous integration process, unit testing and peer reviews.
You will be part of the software development team in building a platform from ground – up that will streamline and centralize the management of product metadata. You will provide support in building a new Publishing systems which support the publishing processes and functions of the Press and bring more alignment to global business model across the main areas of our business, namely Education, ELT and Academic publishing.
Qualifications
Educational Attainment
College Graduate
Min. Work Experience
2 years
Qualification Summary
About you:
Experience in software development languages such as JavaScript, Node JS or Vue JS, Lambda, Java Spring framework and with hosting environments such as AWS.
Web service development with RESTful / SOAP APIs
Experience with deploying/managing AWS services and networking (VPC, EC2, RDS, IAM, Cloudwatch, S3)
Writing SQL queries in RDBMS database and working with NoSQL databases such as MongoDB
Experience working with Git distributed source code
Knowledge in queuing services such as SQS, publish-subscribe messaging (SNS) and asynchronous processing design is a plus
Knowledge in micro services architecture, event-driven and event-sourcing design is an advantage
Can work in a small, close knit team all aimed at producing an exceptional product.
Experience of automated testing and test driven development, unit testing and code coverage
Understanding and experience of Agile with exposure to defining user stories, assessing and attributing value statements, working in sprints, defining acceptance criteria and complying with the definition of done.
Able to address both technical and business-oriented audiences and to turn business problems into technical solutions.
Team player with good communication skills and the ability to identify problem solving opportunities across a broad spectrum of the business.
Employment Type
Full-Time
Job Category
Computer & IT
About Cambridge University Press - Manila
Cambridge University Press is part of the University of Cambridge. Our mission is to unlock people's potential with the best learning and research solutions. Our vision is a world of learning and research inspired by Cambridge. A pioneer in our field with 485 years of printing tradition, we are committed to supporting innovation in learning and teaching. We publish without boundaries, ensuring our resources are accessible across the globe, in print, online and other digital formats. We take pride in supporting community programmes across the globe. Staff are encouraged to offer practical...