Software Engineer (0204)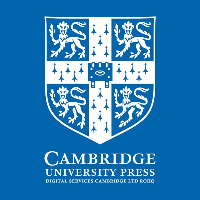 Cambridge University Press - Manila
Makati City, Metro Manila
Hiring until March 07
Job Description
Job Purpose
Software engineer's main role is to develop, maintain software applications by understanding technology stack, AWS cloud solutions, business operations, designing, developing, and installing software solutions. The Software engineer will work on an Agile development environment with continuous integration process, unit testing and peer reviews. Often have to explain business processes to other programmers and technology restraints to non-technical business managers. Increasingly need to have knowledge of some computer programming languages and applications, this is due to the wide variety of work that they can be involved in.
Principal Accountabilities
Responsible with code writing based on agreed framework and architecture.
Responsible in the Unit Testing of the modules assigned.
Has a working knowledge with the required development tools and technology.
Ability to investigate and analyze information and to draw conclusions. Innovative and ability to learn and support new systems and applications.
Train entry level employees
Test applications for quality assurance purposes
Learn about new programming languages
Complete organizational functions like DTR report.
Use approved software tools and follow scrum software development processes procedure in placed.
Prepare ticket releases for projects that require such document.
Continually updating technical knowledge and skills by attending in-house or external training, reading manuals and reviewing new applications.
Work closely with the dev ops/infra , build and release , and database team to ensure swift and efficient Implementation of point releases document and codes to Live servers.
Ensures that database design is scalable and maintainable
To work with the Solution Lead in the design of components, encapsulating sensible business functions, which will underpin the technology platform in alignment with the technical strategy and architectural governance.
To maintain –and actively seek to utilize –subject matter expertise across a broad range of technology trends and domains (to include electronic publishing, web & mobile development, and social media trends).
Qualifications
Educational Attainment
College Graduate
Min. Work Experience
2 years
Qualification Summary
Requirements
2 years' experience in Java (preferably version 8 or above)
Spring and/or Spring Boot
Strong background on object oriented programming
Experience working with Java in a web environment, preferably on REST web services
Experience working with SQL and relational databases, preferably MySQL
Maven for build
Junit for testing
Git for version control
Basic navigation and troubleshooting on UNIX based systems
Experience working in an Agile development process (Scrum or similar)
Communication skills to effectively work with colleagues in dev team as well as non-technical users
Experience with the below technologies - not required but nice to have
NoSQL (MongoDB)
AWS essentials, experience using services such as SQS and S3
Docker
Kubernetes
Apache Camel
Redis
Employment Type
Full-Time
Job Category
Computer & IT
About Cambridge University Press - Manila
Cambridge University Press is part of the University of Cambridge. Our mission is to unlock people's potential with the best learning and research solutions. Our vision is a world of learning and research inspired by Cambridge. A pioneer in our field with 485 years of printing tradition, we are committed to supporting innovation in learning and teaching. We publish without boundaries, ensuring our resources are accessible across the globe, in print, online and other digital formats. We take pride in supporting community programmes across the globe. Staff are encouraged to offer practical...