Software Developer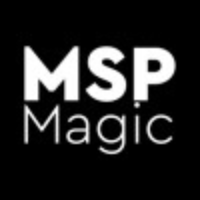 MSPMagic
Remote / Work-at-Home
Hiring until August 11
Job Description
The ideal candidate is a creative problem solver who will work in coordination with cross-functional teams to architect, develop, and maintain our SaaS application.
You must be comfortable working as part of a remote team while taking the initiative to take lead on new innovations.
Knowledge of Azure technologies is not required as you'll be taught on the job, but highly regarded.
A strong grasp of REST APIs, .NET Core, ASP.NET MVC, JS, and MongoDB is required.
Experience
3+ years as a Mid or Senior Developer
What we offer
Competitive salary
Comprehensive health insurance
Flexible work hours
100% work from home, laptop, monitor, etc. will be provided to you by us
Cloud technology we use
Experience with these is helpful but not necessary
Azure DevOps
Azure Logic Apps
Azure Web Apps
Azure Functions
Azure Key Vault
Azure API Manager
CosmosDB - Mongo API
Azure Storage Accounts - Blob, Table and Qeueus
Languages you write
ASP.NET MVC
.NET Core
C#
JavaScript
Qualifications
Educational Attainment
Masters Degree
Min. Work Experience
7 years
Qualification Summary
You'll need to have 3+ years of experience as a Mid or Senion Developer, with 5+ years in total with .net, JS and C#
Salary
Php 90,000 - Php 120,000
Employment Type
Full-Time
Position Level
Professional
Job Category
Computer & IT