Job has been saved to your Account Portal!

Jobs
Site Reliability Engineer - Data Platform
Job Description
You will be part of our 24x7 team composed of talented engineers both from Opswerks and its partner-customers focusing on the development, maintenance, and operations of platforms and applications delivering quality, secure, and reliable service.
Work with our customer's data engineering and analytics teams to support their workflows and operations running on both their in-house, indigenously developed and commercially offered platforms.
Perform root cause analysis, identify and resolve underlying problem patterns while driving automation solutions and optimizing engineering processes.
Help and support our customer's through our technical capacity and capability central to infrastructure or platforms which helps them scale, improve, optimize and develop their applications.
Works confidently with minimal supervision in a fast-paced, dynamic environment with a diverse group of individuals and teams.
Build tools/develop or help contribute in the improvement of solutions for challenging and business-critical problems.
Able to write clear, consumable, and effective documentation
Qualification
Bachelor's degree or higher education, preferably in computing or any related field.
Minimum of 2-3 years working in a Dev-ops environment and is well adapted to its mindset and concepts.
Minimum of 2-3 years experience with UNIX/Linux administration and is comfortable in navigating and working through the operating system environment with basic troubleshooting skills.
Working experience in Big Data ecosystems - Data analytics and other related operations and tools or solutions within its scope such as Apache Spark, Airflow, Iceberg, Hadoop, Kafka, Redis, Jupyter Notebook, and Acuno definitely is an advantage.
Experience in executing and/or debugging ETL/ELT jobs and data processing steps.
Experience in programming languages preferably in Unix shell, Scala, Java, or Python
Experience with build automation, source control and CI/CD tools (GitHub, Artifactory, Jenkins, Secrets, etc)
Working knowledge in containerization and orchestration technologies such as Docker, Kubernetes, Mesos, etc. and is very familiar with its architecture, design and operations.
Experience working on projects with cross-functional teams
Excellent analytical and problem-solving skills
Has a passion and technical know-how in automating repetitive tasks using appropriate tools.
Experience in customer success and support with excellent verbal and written communication skills
About The IT Solutions Provider
IT Solutions Provider specializes in making data center and cloud operation teams thrive. Our global team of service architects, infrastructure admins and software engineers have built and operated some of the worlds largest, most scalable environments over the past two decades. Our philosophy is about making technology "werk"​ for our customers by tailoring solutions to their exact needs. We believe that products, services, tools and processes should serve the needs of people, NOT the other way around. From 24/7 monitoring to infrastructure design to application development, we've got you covered.
Site Reliability Engineer - Data Platform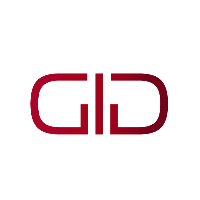 Salary
80,000-130,000/month
Job Level
Experienced Hire
Contact Information Required
Please provide your email address and mobile number so employers will have a way to contact you.