Job has been saved to your Account Portal!

Jobs
Senior Web Engineer
Job Description
Apollo seeking a Senior Web Engineer that can quickly architect, build, monitor, and maintain
applications that are used by millions of users. We're looking for a passionate candidate who is
comfortable with a high level of responsibility and takes ownership by designing, building,
launching, and fixing problems as they arise.
You'll collaborate with our engineering, product, design, and business teams. You'll be expected
to translate business objectives into technical requirements, implement our team's solutions,
and align your projects to the company's key metrics. You will be driving forward improvements
in our front-end stack to keep us ahead of the curve on technology. You will be using your
creativity and knowledge to solve both technical and business problems. And you'll have
comprehensive ownership of our web assets.

What is expected in this role:
● Excellent communication skills
● Passion for our mission to build world-class software supporting our clients
● Strong sense of ownership of the work and its impact on our customers' experiences and
livelihoods
● Eye for detail and strong debugging skills
● Comprehensive ownership of web assets from concept, architecture, building, testing,
iterating, and maintenance.
● Frequent collaboration with cross-functional teams to quickly adapt to company learnings
● Comfort with being transparent in both the successes and setbacks of work
Qualification
● 3+ years of experience with object-oriented software development experience
● 2+ years of professional experience launching and deploying web and API services in
production
● Experience with the latest web standards, including CSS3
● Strong experience with TypeScript and JavaScript
● Familiarity with contemporary web design and optimization of user experience
● Familiarity with client, web, and cloud security
● Experience building data privacy-compliant systems
● Familiarity with web frameworks such as Vue, React, and Angular
● Quick and capable with building mobile-web responsive designs
● Experience with setting up a CI/CD pipeline for continuous releases
Would be a plus:
● Solid portfolio of completed projects
● Representing your organization to external stakeholders
● Comfort developing throughout the full web stack
● User research
● Google Cloud Platform or AWS
● Mobile development
About The IT Services and IT Consulting Tech
Its core business is creating innovative software solutions based on open source technology. It has focused on building mission-critical high volume and high transactional systems over the last 14 years. It has successfully built highly scalable, fault-tolerant systems that are currently used in applications related to retail, supply chain, payments, gaming, and digital multimedia.
Senior Web Engineer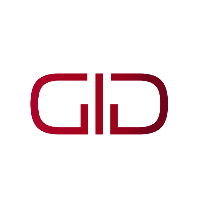 Salary
60,000-100,000/month
Job Level
Experienced Hire
Contact Information Required
Please provide your email address and mobile number so employers will have a way to contact you.