Senior UX Designer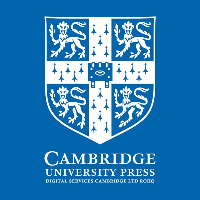 Cambridge University Press - Manila
Makati City, Metro Manila
Hiring until November 16
Job Description
Job Purpose
Supporting the Service Design Manager on all design projects for digital, product and marketing, providing creative lead on medium complexity projects with support and guidance from the Service Design Manager as required, ensuring design solutions are carried out in accordance to agreed time, budget and standards.
Principal Accountabilities
Provide creative lead on medium complexity projects with support and guidance from the Service Design Manager, providing their own design solutions as well as commissioning a variety of design from suppliers, ensuring briefs are fulfilled on time, within budget and in line with the design strategy.
Responsible for the continued development of design on established ELT brands, providing new ideas always looking forward in terms of innovation and design solutions.
Perform quality-control checks on page proofs, interactive screens, commissioned photography and artwork to maintain the high design standards required by the business.
With guidance from the Service Design Manager, use market research and industry insights to inform brand/design/experience decisions so that customers' voices are heard and the business acts on available fact rather than assumption.
Act as design advisor within the department, supporting different areas of the business, providing guidelines and templates, technical support for assessing design, artwork and photography, working with the Service Design Manager to ensure consistency across design delivery.
With guidance from the Service Design Manager, manage responsibilities and commitments of their own workload and monitor budgets for design projects they are leading on, to ensure that briefs are fulfilled on time to agreed budgets and priorities are clear.
Support the Midweight and Associate Service Designers, acting as a role model to assist in the development of a collaborative and highly effective, energised team environment, Keeping up with emerging trends and creative tools and share regularly with the team encouraging developing.
Attend and facilitate under the guidance of the Service Design Manager design development meetings to present concept design work to the relevant approval committee. Attend artwork allocation meetings, production meetings, core team meetings and operations team meetings, building and maintaining strong stakeholder relationships so that processes are followed, understood and updated iteratively as required and that the design strategy is met.
Qualifications
Educational Attainment
College Graduate
Min. Work Experience
4 years
Qualification Summary
Skills and Behaviours
Practical experience in implementing design knowledge with high technical knowledge and expertise.
Expert in holistic design for end-to-end experience, cross-channel.
Experienced demonstrating a user focused approach to all design briefs ensuring a consistent service experience for users across all platforms of delivery (including print, digital, marketing and cross-platform design).
Experience in facilitating workshops, research and testing and the importance of gaining and interpreting customers insight to form design decisions.
Expert in visualising, articulating and interpreting research into effective user focused design solutions.
Skilled communicator and confident influencer. Professional, personable conduct with customers and users.
Maintains rules and encourages others to follow rules. Is able to think beyond rules and present new ideas and solutions.
Able to resolve medium complexity problems and projects with support from the Service Design Manager.
Manage suppliers in a professional and collaborative manner, negotiating costs and assessing levels of service and quality of work provided.
With guidance and support from the Service Design Manager can challenge, give and respond to feedback with authenticity and credibility, promoting trust and strong stakeholder relationships.
Relentless attention to detail always looking to improve and refine.
Experienced managing own workload and prioritising tasks in line with the department project schedules.
Oversee and manage project schedules and budgets in line with business requirements and commitments with guidance from the Service Design Manager.
Understands waterfall and agile methodology and how to accommodate these ways of working.
Awareness of the wider digital economy and advances in technology and design and is able to bring new ideas and suggestions to teams.
A qualification or relevant experience within the creative/design field with previous design experience providing physical design work for medium to complex projects. Experience outsourcing work desirable. Experience in using Creative Suite CC with knowledge of Sketch desirable.
Confident working in a fast-paced, changing environment and apply a flexible mindset to all tasks.
Ability to think strategically with knowledge of the wider business landscape and the long-term impact of your activities.
Empower subordinates to own the design and experience vision and articulate it across a variety of outputs, aspiring them to achieve beyond expectations and help build a collaborative and nurturing environment with support from the Service Design Manager.
Benefits
Work Life Balance
Career Advancement
Exciting Work Environment
Employment Type
Full-Time
Work Schedule
Amenable to Any Shift
Job Category
Computer & IT
About Cambridge University Press - Manila
Cambridge University Press is part of the University of Cambridge. Our mission is to unlock people's potential with the best learning and research solutions. Our vision is a world of learning and research inspired by Cambridge. A pioneer in our field with 485 years of printing tradition, we are committed to supporting innovation in learning and teaching. We publish without boundaries, ensuring our resources are accessible across the globe, in print, online and other digital formats. We take pride in supporting community programmes across the globe. Staff are encouraged to offer practical...