Jobs
Job Details
Senior UI Designer
Technology
Job Description
The UI Designer will work closely with the Creative Director, UX Architect, digital designers, developers, copywriter, and business stakeholders. He/She will be responsible for the user interface (UI) design of our various digital assets. The UI Designer will also ensure that all elements of the online user experience are optimized for improved usability, usefulness, and exceptional visual design.
Qualification
Interpret a brief and bring wireframes to life and produce mockups and interactive prototypes to demonstrate user interfaces.
Develop user interface and experience design recommendations for web and mobile applications based on insight and research.
Create compelling and impactful visual content, including typography selection, color scheme, and iconography.
Create email designs for CRM programs and coordinate the creation of email templates for HTML development.
Design and develop homepages, landing pages, and email concepts.
Perks & Benefits
About The Recruitday Inc.
We are a startup company and we aim to improve the way jobseekers find jobs, and companies find talents.
Job Role Senior UI Designer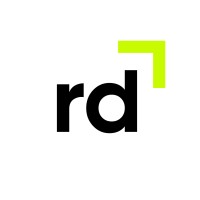 Gallery
Contact Information Required
Please provide your email address and mobile number so employers will have a way to contact you.