Job has been saved to your Account Portal!

Jobs
Senior Software Engineer Fullstack (C++)
Job Description
Implement all aspects of an application design - high-performance design, coding, caching mechanisms, security, encryption, state management, error logging, debugging, scalability, code reviews, development environment configuration, and testing.
You're comfortable working in an Agile environment, both collaboratively and independently.
You have robust experience with C++, C# .net, PL/SQL, and SQL.
You have extensive experience with continuous delivery and deployment pipelines.
You use your knowledge of computer science fundamentals (data structures, algorithms, and patterns) to create an outstanding user experience.
Develop framework and process for applications project using existing technologies that are implemented in a structured, maintainable fashion.
Perform unit and system-level testing on applications
Work closely with teams for analyzing and resolving issues.
Develop automated unit test cases tied to each User Story, Bug.
Use, protect and disclose patients' protected health information (PHI) only in accordance with Health Insurance Portability and Accountability Act (HIPAA) standards
Qualification
A minimum of 8+ years of experience in software engineering
A minimum of 6+ years of significant experience in full Stack application development using C++, C#, SQL, PL/SQL.
Able to demonstrate strong Object-oriented programming skills.
Proficient with software development lifecycle (SDLC) methodologies like SAFe, Agile, Test-driven development.
Excellent problem-solving, analytical, and technical troubleshooting skills.
Strong expertise and knowledge in LINQ, Functional Programming, and multithreading.
Should have good experience in writing efficient SQL queries
A solid foundation in computer science, with strong competencies in data structures, algorithms and software design.
Able to work well individually and with a team. Good work ethic, self-starter, and results oriented.
Ability to work independently, prioritize and efficiently execute tasks.
Excellent organizational and follow-up skills with strong attention to detail
About The Hospitals and Health Care
Hospitals and Healthcare is a leading provider of performance management analytics, consulting, extended business office, and revenue recovery services to the healthcare industry.
Senior Software Engineer Fullstack (C++)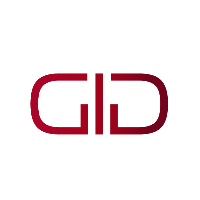 Salary
120,000-200,000/month
Job Level
Experienced Hire
Contact Information Required
Please provide your email address and mobile number so employers will have a way to contact you.