Senior Software Engineer (0203)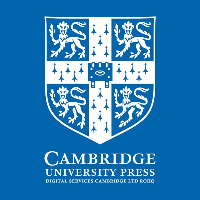 Cambridge University Press - Manila
Makati City, Metro Manila
Hiring until March 07
Job Description
Job Purpose
Senior Software Engineer's main role is responsible for designing, developing, securing the software application from formation to completion. Typically deal with the infrastructure design and programming responsibilities, research and development, and explains programming responsibilities to other members of the technical staff working on the application. This includes overseeing and directing technical staff to complete the application correctly, and assisting with problems or technical issues that may arise. Often have to mentor, explain business processes to other programmers and technology restraints to non-technical business owners.
Principal Accountabilities
Provide architectural direction for applications in development with respect to approved reference architecture.
Coordinates with the business users, together with the Product Owners.
Implements the signed off Specification Documents and discuss with the development team and business users.
Mentor Junior, Software Engineers
Responsible with product quality in its integrated level of the development.
Responsible for the group delivery of the project and leading the team effectively.
Responsible for planning, processing and performing work in an efficient manner with no assistance from the team lead.
Work closely with Team Leads, Project Owner. ScrumMaster, Solutions Architects, QA and SRE to ensure that tasks or projects is delivered on time, on budget, on standards and met the requirements.
Develops software solutions by studying information needs; conferring with users; studying systems flow, data usage, and work processes; investigating problem areas; following the software development lifecycle.
Responsible with the quality of code by adhering to Coding Standards.
Responsible for research and development for new ways of improving the development process by evaluating new tools and software.
Review, to the extent possible, changes in code and the environment that will affect system performance.
Provide recommendations to management concerning issues of programmer productivity and software development management.
Possess excellent communication skills, with an emphasis on verbal and written communication.
Will prepare reports and analysis regarding issues, incident in progress, opposing ideas and appropriate recommendations or conclusions
Qualifications
Educational Attainment
College Graduate
Min. Work Experience
4 years
Qualification Summary
Requirements
4 years' experience in Java (preferably version 8 or above)
Spring and/or Spring Boot
Strong background on object oriented programming
Experience working with Java in a web environment, preferably on REST web services
Experience working with messaging frameworks and microservice integration
Experience working with SQL and relational databases, preferably MySQL
Experience working with NoSQL databases like MongoDB
Knowledge of design and enterprise integration patterns
Maven for build
Junit for testing
Git for version control
Basic navigation and troubleshooting on UNIX based systems
Experience working in an Agile development process (Scrum or similar)
Communication skills to effectively work with colleagues in dev team as well as non-technical users
Experience with the below technologies - not required but nice to have
OIDC and SAML authentication
AWS essentials, experience using services such as SQS and S3
Docker
Kubernetes
Apache Camel
Redis
SAP CDC / Gigya
Employment Type
Full-Time
Job Category
Computer & IT
About Cambridge University Press - Manila
Cambridge University Press is part of the University of Cambridge. Our mission is to unlock people's potential with the best learning and research solutions. Our vision is a world of learning and research inspired by Cambridge. A pioneer in our field with 485 years of printing tradition, we are committed to supporting innovation in learning and teaching. We publish without boundaries, ensuring our resources are accessible across the globe, in print, online and other digital formats. We take pride in supporting community programmes across the globe. Staff are encouraged to offer practical...