Job has been saved to your Account Portal!

Jobs
Senior Full Stack Developer
Job Description
We are looking for an experienced Senior Developer to be responsible for overseeing junior developers on projects and supporting various development duties. The responsibilities of Intermediate Developers include writing code, analyzing data, and contributing to the design and implementation of software.
To be successful as a Senior Developer, you should demonstrate great skill in creativity and innovation, the ability to thrive in a high-pressure environment, and possess excellent communication skills. Ultimately, a top-notch Intermediate Developer should have extensive experience in software development, be able to keep up to date with deadlines and have strong analytical skills. Your future duties and responsibilities: • Performing coding assignments.
• Reviewing code work for accuracy and functionality.
• Creating and implementing design plans.
• Analyzing code segments regularly.
• Delegating tasks to team members.
• Keeping up to date with industry trends and technology developments.
Qualification

Required qualifications to be successful in this role:
• Degree in Information Technology, Computer Science, or related.

• Extensive knowledge of software development and its technologies.

• Solid experience in coding.

• Strong knowledge of user interfaces.

• Strong experience and knowledge of HTML and web frameworks (Angular, Node JS)

• Good communication skills.

• Good time management skills.

• Amenable to working on a shifting schedule - mid and nightshift.

• Must be amenable to working on a hybrid setup in McKinley Hills, Taguig.


Skills:



HTML
JavaScript
Node.Js
VB.NET
ASP.NET
Python
AngularJS
About The IT and Business Consulting Services Firm
Company is a multinational information technology consulting and systems integration company headquartered in Canada.
Senior Full Stack Developer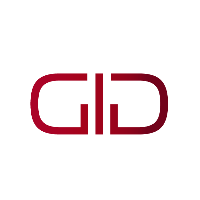 IT and Business Consulting Services Firm
Taguig / Baguio/ Hybrid
Visit Profile
Salary
40,000-100,000/month
Job Level
Experienced Hire
Contact Information Required
Please provide your email address and mobile number so employers will have a way to contact you.