Senior Financial Analyst 1(Measurement Analytical)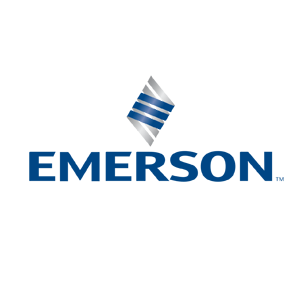 Emerson Philippines
Remote / Work-at-Home
Hiring until January 21
Job Description
Financial Analyst


Emerson is a well-managed, financially strong, and highly focused enterprise with a history of delivering shareholder return and 62 consecutive years of increasing dividends. By joining us as a Financial Analyst, you will join a group of high-performing, innovative, and customer-focused finance and accounting team that contributes in supporting strategic business decisions that enable the company to consistently deliver excellent business results to our stakeholders.

In this capacity, you will be given the opportunity to leverage on your accounting proficiency and highly developed analytical skills to provide excellent financial service Emerson. This gives you a very vital role in helping drive growth platforms and support operational pillars while aiming for long-term value creation.

If this sounds like a perfect fit for you, apply now and join our team in Quezon City, Philippines.


IN THIS ROLE YOU WILL:
Prepare month-end financial, and management reports, and assemble those as management distribution packages (e.g. P&L, Balance Sheet, Trade Working Capital metrics, Orders and Backlog, inventory, Product Group, and finance leadership slides)
Complete business unit's intercompany report, and different asset management reports that it also publishes internally; primarily retrieving data from Hyperion Financial Management (HFM), and other applications for inventory, receivables, and payables
Complete business unit's Product Group, and Kind-of-Business reports, and different asset management reports that it publishes internally; primarily retrieving data from Hyperion Financial Management (HFM), and other applications for sales, marketing, inventory, and cost
Prepare daily Bookings, Billings, and Backlog Report, and related Weekly Flash Reports
Analyze changes by completing Bridge Reports; complete Officer Budget Summay Reports using Access, and Power BI; prepare Financial Summary related to inventory
Perform financial control, or journal entry control by tying out master list distributed to JE preparers versus Standard Oracle Reports, and validating users' completed manual JE review/approval control by auditing the Paperless Binders
Build (updating / prepare) Periodic/Quarter HFM Smartview Templates for North America (NA) sites to be used to report to NA World Area for easy consolidation by NA FP&A Team
Work on process improvement projects assigned, or requested by points-of-contact, or business unit to increase automation of reports, and processes
Other responsibilities that may be assigned from time to time
Qualifications
Educational Attainment
College Graduate
Min. Work Experience
5 years
Qualification Summary
FOR THIS ROLE YOU WILL NEED:
Graduate of Bachelor of Science in Accountancy, or graduate of finance, preferably CPA
5 yrs. or more relevant experience in accounting, or financial planning
Advanced skill in Office365 applications; especially Excel, and POWER BI
Must have excellent communication, and interpersonal skills
Strong problem solving, and analytical skills
Knowledge of Hyperion Financial Management systems is good to have in this position but not required
Results-oriented with a sense of urgency in meeting project goals and deadlines
Willing to work night shift

WHO YOU ARE:

You have a strong drive for results and exhibits passion and enthusiasm to get things done. You are proactive and detail-oriented who is able to work under pressure and prioritize workload. You are highly innovative in approaching problem-solving efficiently and effectively. With excellent communication skills, you are interpersonal savvy and able to collaborate and effectively work with a team and people across any level.


Our Offer to You:

Make a difference with the work you do

By joining Emerson as a Financial Analyst, you will be given the opportunity to make a difference with the relevant and critical work you do in supporting long term value creation for Emerson business platforms and business units.

Emerson is committed to creating a global workplace that supports diversity and embraces inclusion. We attract, develop, and retain exceptional people in an inclusive environment, where all employees can reach their greatest potential.

We are committed to the ongoing development of our employees because we know that it's critical to the success of our company as a truly global entity. Our training programs and initiatives focus on end-to-end development from onboarding through senior leadership. We provide a wide range of development opportunities, including face-to-face and virtual training, mentorship and coaching, project management, and on-the-job training.

Get to Know Us
Find out more by visiting our LinkedIn, Facebook, Twitter, YouTube pages or at www.emerson.com
Employment Type
Full-Time
Position Level
Professional
Job Category
Accounting & Finance
About Emerson Philippines
Imagine being surrounded by intelligent, driven, and passionate innovators all working toward the same goal—to create groundbreaking solutions that leave our world in a better place than we found it. Emerson is a global technology and engineering company providing innovative solutions for customers in industrial, commercial, and residential markets.Our Emerson Automation Solutions business helps process, hybrid, and discrete manufacturers maximize production, protect personnel and the environment while optimizing their energy and operating costs. Our Emerson Commercial and Residential Solutions...