Security Operations Center (SOC) Manager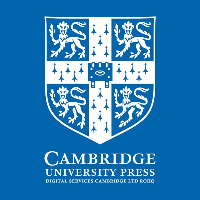 Cambridge University Press - Manila
Makati City, Metro Manila
Hiring until September 29
Job Description
Job Purpose
To perform the duties and responsibilities associated with the delivery and execution of information security in its various aspects for Cambridge Assessment, and at the locations where we operate, worldwide.
Job Description
An excellent opportunity has arisen for a SOC Manager to join the Group Security function in Cambridge Assessment, with responsibility for security operations and delivery in Manila.

Group Security is focused on protecting and providing resilience to Cambridge Assessment's people, information, assets and premises globally. The successful candidate will be responsible for providing consultancy, and oversee assurance testing to projects across the group.

As the Manila SOC Manager, you will be part of a multi-location security team responsible for analysing and responding to cyber threats, and protecting digital assets against unauthorised access. Your knowledge and experience is critical to recommending, guiding, and overseeing the deployment of security enhancements that strengthen our ability to detect vulnerabilities, and effectively prevent breaches and defend against attacks.

In addition to information security analysis, you will support the delivery of information security analysts based in Manila, providing mentoring and guidance where applicable, and be the primary point of contact between the team, counterparts and colleagues in Cambridge, Cambridge Assessment Group Security and Stakeholders in day to day activities.
Qualifications
Educational Attainment
College Graduate
Min. Work Experience
5 years
Skills and Knowledge
Competently skilled in information security through relevant experience, and formal training
Have a good understanding of a number of information security technologies, including Firewalls, IDS/IPS, DLP, End Point Security, Data Encryption, Network Access Control, Web/Email filtering, Penetration Testing, Forensic Investigation and Security Incident and Event Management
Understanding of Information Security Management Systems and information security standards - ISO27001 & PCI-DSS
Professional security certifications such as Crest/Check, CISSP, or OSCP are advantageous
Ability to communicate with technical and non-technical audiences at various levels
Proven experience as a manager and leader of a team responsible for information security operations and delivery
Experience in finance, budget, and forecasting in relation to security operations and delivery
Competent command of written English for development and delivery of reports and technical documentation
Stakeholder management skills
Team leadership skills
Strong motivational skills
Time management
You should have excellent communication and interpersonal skills, as well as the ability to influence at all management levels. You are able to motivate and lead individuals, aspiring them to achieve high standards of professionalism and personal growth. You should be well organised, flexible, have an eye for detail and be able to keep to tight deadlines when under pressure.
Benefits
Work Life Balance
Develop Capabilities and Competencies
Travel Opportunities
Position Level
Professional
Employment Type
Full-Time
Work Schedule
Amenable to Any Shift
Job Category
Computer & IT
About Cambridge University Press - Manila
Cambridge University Press is part of the University of Cambridge. Our mission is to unlock people's potential with the best learning and research solutions. Our vision is a world of learning and research inspired by Cambridge. A pioneer in our field with 485 years of printing tradition, we are committed to supporting innovation in learning and teaching. We publish without boundaries, ensuring our resources are accessible across the globe, in print, online and other digital formats. We take pride in supporting community programmes across the globe. Staff are encouraged to offer practical...