Job has been saved to your Account Portal!

Jobs
SAP SD Consultant
Job Description
Position Description: We are looking for an SAP Sales and Distribution Consultant to provide primary end-user support for SAP ECC and related interconnected systems. This includes troubleshooting, diagnosis, and resolution of end-user problems as well as performing routine system maintenance checks and corrective actions such as maintaining interfaces to SAP where applicable.​ Your future duties and responsibilities: • Become a solid source of information in your area of expertise.
• Responsible for scoping and analyzing current business processes and requirements.
• Executes system and integration testing.
• Monitors/Coordinates User acceptance testing.
• Formulates/writes functional specifications for customized programs.
• Creates test scripts.
• Oversees pre-production and cutover activities.
• Creates and monitors the movement of transport requests.
• Performs configuration requests raised by clients.
• Analyzes reported incidents by the clients and provides a resolution within the agreed SLA.
• Completes service requests.
• Performs unit, regression, and integration tests.
• Conducts risk and impact analysis of change requests raised by users.
Qualification
• 2-3 years of experience in SAP ECC6 Sales and Distribution domain, support, and application maintenance activities. Experience in SAP HANA is a plus.
• Must have the ability to work with limited supervision and exhibit a strong sense of urgency.
• Must have a strong focus on customer needs.
• Must have analytical, problem-solving, troubleshooting, and resolution skills.
• Self-motivated, flexible, and open to learning.
• Good written and verbal communication skills.
• Works well with others and is a team player.
• Must be comfortable working onsite at least 1-2 days a week in McKinley, Taguig on mid-shift schedule.
About The IT and Business Consulting Services Firm
Company is a multinational information technology consulting and systems integration company headquartered in Canada.
SAP SD Consultant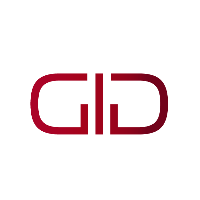 IT and Business Consulting Services Firm
Taguig/Alabang
Visit Profile
Salary
50,000-70,000/month
Job Level
Experienced Hire
Contact Information Required
Please provide your email address and mobile number so employers will have a way to contact you.