SAP Functional Consultant – Finance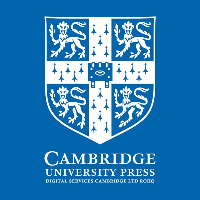 Cambridge University Press - Manila
Makati City, Metro Manila
Hiring until March 20
Job Description
Team: Business Systems
Job Purpose
The SAP Functional Consultant is responsible for identifying business use cases and transforming them into logical and technical views that facilitates the implementation, maintenance and operational support of relevant SAP modules and functionality. They will customize or assist in the development of the respective business area, making sure the system reacts in the manner according to the constraints of the requested use cases. They will also be involved in documenting the settings and guidelines that allow others to execute further changes, along with testing and training of the solution as applicable
Principal Accountabilities
Provide input to change delivery through their knowledge and subject matter expertise in the FICO functional area of SAP, including but not limited to: Accounts Payable/Procure-to-Pay (vendor invoice management, payment proposal runs and output mediums such as cheques and DMEE files), Accounts Receivable/Order-to-Cash (credit management, revenue recognition), Management Accounting/Record-to-Report (COPA, cost centre and profit centre reporting), banking and asset management processes;
Facilitate the implementation and support of relevant SAP modules;
Perform detailed analysis of complex business process requirements;
Facilitate workshops to help identify, interpret and validate business requirements. Document requirements and map them to processes and objectives;
Document and present appropriate solution designs for approval, including functional and technical specifications;
Customize and configure relevant SAP modules, and assist with the development of solutions;
Design and execute an appropriate test plan, including unit testing, system integration testing, user acceptance testing, and regression testing, involving team members, people from around the organisation, and third parties as required. Ensure test results are documented accordingly;
Ensure that robust, fully functional changes are migrated into the live environment;
Proactively identify and propose business process improvements and/or system enhancements. Identify gaps, issues and workaround solutions;
Provide consulting services on both new implementations and support projects;
Develop familiarity with specific module operations, as well as established priorities and sequences for processes;
Act as a liaison with business users for troubleshooting: investigating and analysing problems;
Facilitate workshops with super user groups to validate potential solutions and share insight into SAP capabilities;
Partner with BAU Trainers to ensure that materials remain current and changes are documented for immediate user adoption;
Partner with the SAP testing team to ensure test scenarios and scripts remain current and where suitable, provide knowledge sharing to assist with the development of automated regression testing;
Work with third party AMS teams as necessary to ensure the application continues to work as designed;
Maintain good relationships with stakeholders throughout the Press;
In partnership with the Line Manager, invest in self-development including training, best practice adoption and lessons learnt using the tools and facilities provided at the Press.
Qualifications
Educational Attainment
College Graduate
Min. Work Experience
2 years
Qualification Summary
Knowledge and Experience
Experience supporting SAP FICO is required
Experience supporting 3rd party tax engines such as Thompson Reuters would be an advantage
Clear understanding of business processes within the domain and an understanding of how technology is utilised within domain. A background in Finance with associated qualifications is preferable;
Solution configuration experience for SAP domain;
Involved/completed at least 2 significant systems implementation life cycles;
Business analyst skills such as the ability to gather, interpret and analyse business processes;
A broad technical appreciation, including all key SAP functionality and technology;
Ability to partner business stakeholders in a global organisation;
Excellent verbal and written communication skills and the ability to interact professionally with a diverse group;
Ability to recommend and make effective decisions under pressure;
Demonstrated understanding of management of risk.
Benefits
Competitive Salary
Up to 33 days Paid Annual Leaves
HMO Coverage and Life Insurance on day 1
Vesting/Retirement package x
Learning Opportunities
Flexible work arrangement
Employment Type
Full-Time
Job Category
Computer & IT
About Cambridge University Press - Manila
Cambridge University Press is part of the University of Cambridge. Our mission is to unlock people's potential with the best learning and research solutions. Our vision is a world of learning and research inspired by Cambridge. A pioneer in our field with 485 years of printing tradition, we are committed to supporting innovation in learning and teaching. We publish without boundaries, ensuring our resources are accessible across the globe, in print, online and other digital formats. We take pride in supporting community programmes across the globe. Staff are encouraged to offer practical...