SAP Developer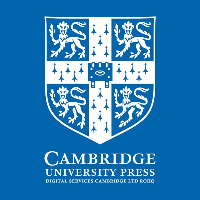 Cambridge University Press - Manila
Makati City, Metro Manila
Job Description
Use technical knowledge to carry out design work to a high standard
Plan and organise own workload, to ensure delivery of accountabilities. This planning and organising will generally be done for weeks to months ahead, but can be longer depending on project duration. Use own technical expertise to provide clear and sound advice to stakeholders
Report information to management in an accurate and timely manner
Influence others through reason, or perhaps through motivation, negotiation or selling, to achieve agreed goals
Typical Knowledge, Skills & Experience
Professional qualification or equivalent by experience; or degree qualified with significant experience.
Good communicating and influencing skills, including reasoning, persuasion and assertiveness
The ability to mentor and develop others
Ability to lead and manage a team, if relevant to the role
Ability and confidence to advise more senior members of staff
Ability to manage a project and monitor the use of resources
Job holders at the higher end of the band will have more breadth and depth of experience
Qualifications
Educational Attainment
College Graduate
Min. Work Experience
1 year
Roles at this level may require the job holder to have more extensive practical experience and to have probably received formal training to a professional standard. Jobs in this area may require job holders to have contact with internal clients where they might be required to exhibit some influencing / persuasion. Alternatively, a job in this grouping might have to supervise a larger team of subordinates who might now be performing quite diverse tasks making the people management challenge that much greater. Problem solving will require more judgement and this judgement may sometimes be outside of the job holder's direct experience. Supervision of the job holder will also be much less evident, and be more about checking results and allocating work priorities. Thus, the job holder will have much more freedom to organise his / her own time and to shape how the output of the work may look, albeit within the boundaries of the systems and procedures controlling the work.
Benefits
Work Life Balance
Career Advancement
Exciting Work Environment
Employment Type
Full-Time
Job Category
Computer & IT
About Cambridge University Press - Manila
Cambridge University Press is part of the University of Cambridge. Our mission is to unlock people's potential with the best learning and research solutions. Our vision is a world of learning and research inspired by Cambridge. A pioneer in our field with 485 years of printing tradition, we are committed to supporting innovation in learning and teaching. We publish without boundaries, ensuring our resources are accessible across the globe, in print, online and other digital formats. We take pride in supporting community programmes across the globe. Staff are encouraged to offer practical...