Job has been saved to your Account Portal!

Jobs
SAP BI/BOBJ/HANA

Job Description

The Senior Developer participates in the development and support of reporting solutions primarily using Zuellig Pharma SAP Business Warehouse/HANA/Business Objects (BI/BW/BOBJ) application, as well as SLT. This position will also participate in all phases of the development. Position is responsible for the design and front-end development using all BOBJ applications (WEBI, Dashboards, Crystal Reports, Tableau), Report Scheduling and Publication, Platform administrations (CMC
management such as Report Promotion, BOBJ Access Rights, Folder Security setup, BW Roles import, etc).
This Position is also responsible for design and back-end development using BW system as well as HANA studio. DUTIES AND RESPONSIBILITIES • Works from functional/business requirements to design and develop data sources (install standard data sources, enhance existing data sources and create custom data sources).
• Works from functional/business requirements to design and develop BW objects(installation of standard objects, enhance existing objects and create custom objects) like info objects, info sources, data targets, transfer rules, update rules etc.
• Works from functional/business specifications to develop SAP BI/BW/BOBJ reports primarily using Bex and HANA views as back-end source
• Works with the SAP BI/BW/BOBJ team to meet reporting requirements and test the project deliverables.
• Documents test plans and complete Unit Testing of developed objects and reports.
• Works with Quality Assurance business resources to complete System and Integration Testing.
• Analyzes and communicates report development issues, including problems with data integrity, data design, and functional and technical software issues.
• Prepares project related documentation (object designs, business rules, technical information etc) during the different stages of the project.
• Provides support and maintenance of the existing SAP BI/BW/BOBJ environments (development, quality assurance and production).
• Perform other duties as assigned. Review existing infra-structure and perform capacity planning for future needsPerform further automation and optimization of the BW system. As well as optimization ofHANA views (SQL and Calculation Views)
• Perform HANA Administrator tasks (User and Role Maintenance)
• Provides basic support to the SLT system.

Qualification

Education Level:


Bachelor's degree in MIS / Business / IT or a similar subject with strong exposure to information technology

Work Experience:

A minimum of 5-8 years' experience with SAP BW 7.0 to 7.5 isrequired
A minimum of 2-3 years' experience with SAP HANA Studio
A minimum of 5-8 years' experience with SAP BOBJ 4.0 to 4.2 isrequired.
A minimum of 3 years' experience with SAP R3 (MM, PP, SD,FICO) and SAP SRM and EWM are required

Knowledge, Skills and Abilities

Experience with SAP Webi, Dashboards, Crystal Reports,Dashboard development is required.
Experience in BOBJ Platform Administration is a must (Report Scheduling, Event Triggers, Report Promotion, User Group administration, Authentication setup).
Experience with BEx Query Development and SAP BW
development, is required.
Experience with SAP HANA Development via Script view and Calculation Views is required.
Experience in SAP BW on HANA / BW4HANA is required.
Knowledge in HANA Administration is a plus.
Experience with SAP R3 development (ABAP programs, data dictionary objects, infosets, transports etc) is required.
Strong analytical, problem solving and multi-tasking skills required, as well as communication and interpersonal skills and good organizational skills.
Knowledge in SQL scripting is a plus.
Knowledge is supporting SLT system is a plus.
Knowledge of an ETL tool is a plus.
Must be committed to provide a high level of customer service to internal clients.


Proficient with:
• SAP BOBJ Application Development, Testing and Debugging
• SAP BOBJ Platform Administration
• SAP BW 7.5, SAP BW on HANA, SAP BW4HANA
• SAP HANA Studio
• SQL/PLSQL – programming +
• SAP Value Realization Implementation
• SAP ABAP Development, Testing and Debugging

Proficient with one or more of the following applications, architectures is required:
• Project Management
• ABAP RICEF –
• SAP Netweaver PI +
• Java
• J2EE, JSP, JDBC
• Servlets
• HTML
• Unix (preferably Solaris)
• SQL Loader
• Shell scripting (vi)

Proficiency with any or all of the following an added advantage:
• EWM RF/PPF
• Web Dynpro
• Workflow
• IDoc
• Oracle Warehouse Builder
• Oracle Portals
• Oracle Workflow
• Oracle Designer
• Oracle Reports
• PLSQL – tuning
• Relational Database schemas in Oracle, DB2 or SQL Server
• Materialized views
• Discoverer Desktop
• Discoverer Plus
• Discoverer Viewer
• Oracle Application Servers
• Apache Tomcat
• XML, XSLT, JASP

ZPAP Leadership Competencies
• Building Relationships
o Collaborating with External Partners
o Collaborating with Colleagues
• Leading People
o Building and Developing Teams
o Managing Team Member Performance
• Initiative
o Courage
o Energy & Drive
• Business Judgment
o Making & Implementing Decisions
o Understanding Business
• Personal Growth
o Learning & Self-Development
o Self-Knowledge

About The Healthcare Pharmaceutical Company

A healthcare service provider in Asia that offers pharmaceutical distribution, clinical trials, training, patient care, and digital and commercial services that support healthcare needs in the region. Their goal is to make healthcare more accessible while bringing new solutions to the industry and building their capabilities as a specialist healthcare distributor.
SAP BI/BOBJ/HANA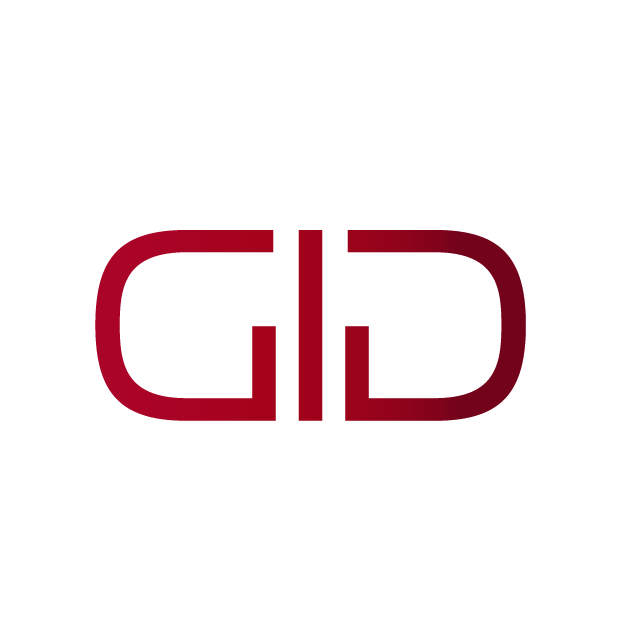 Salary
110,000-11,000/month
Position Level
Supervisor
Job Level
Experienced Hire
Contact Information Required
Please provide your email address and mobile number so employers will have a way to contact you.