Job has been saved to your Account Portal!

Jobs
ReactJS Developer
Job Description
Understand business requirements and translate them into technical requirements
Design and Develop RWD web pages
Develop new user-facing features using React.js, Riot and Redux
Using Visual Designs (PSD files) to develop responsive web and Single Page Applications consuming server-side JSON restful services
Build reusable components and front-end libraries
Manual and Automated Unit Testing
Work on CI/CD pipelines under assistance
Able to develop SPA (Single Page Applications) consuming server-side JSON restful services
Develop PWA (Progressive Web App) using Service Workers, performance Tuning
Discuss with customer business groups to understand functionality and come up with innovative ideas for web development for the best user experience
Undertake project specific Proof of Concepts activities to validate technical feasibility with guidance from the Application Architect
Discuss with offshore team on tasks to be done, and mentor junior members of the team.
Performs design & code reviews for team members; Train, conduct interviews and build new high performance front end teams.
Qualification
Good to have Experience integrating with adobe systems
Strong skills to effectively interface with clients.
Requirement analysis, conceptual, logical and detailed design skills
Configuration planning, testing, change management knowledge and experiences
Strong collaboration and team leading skills
Experience with software design patterns is advantageous
Agile Development Methodology experience is advantageous
Strong in advanced javascript / ES6 frameworks
About The Business Consulting Services Firm
The company is a multinational technology company that provides business consulting, information technology, and outsourcing services.
ReactJS Developer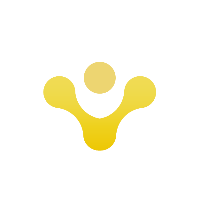 Position Level
Professional
Job Level
Experienced Hire
Contact Information Required
Please provide your email address and mobile number so employers will have a way to contact you.