Quality Assurance Analyst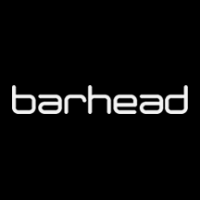 Barhead Solutions Inc.
Makati City, Metro Manila
Hiring until November 16
Job Description
Responsibilities:
Responsible for testing all aspects of a given application to ensure application upgrades ad patches that are compatible and continue operation in the production environment
creating, maintaining and executing test cases against software applications and upgrades destined for the company businesses
Development of automated test scripts
Executing component testing, system testing, integration testing, regression testing, performance testing, end-to-end testing and user acceptance testing in accordance with agreed test cases and test plans
Defect Reporting and Tracking – recording amd follow up to resolution
Assisting standardization of testing processes and methodologies including making suggestions on improvements to test practices and efforts
Develop an understanding of the nature of the business that the application under test supports;
Provide testing status updates on request
Escalate non-defect related risks encountered during testing that may impact test progress
Critically evaluates current processes and creatively suggest process improvement from business user's perspective
Undertake any form of testing required including functional, automated, security, performance, system, integration and regression
Liaise with onshore project members including developers, business analysts, senior managers and business users
Adapt the fundamentals of testing to fit the application under test
Create test deliverables including test plans, test strategies, test cases, test reports and defect tracking procedures
Qualifications
Educational Attainment
College Graduate
Min. Work Experience
3 years
Qualification Summary
Qualifications:
At least 3 years Quality Assurance experience
A solid understanding of quality SDLC and Modern Test Methodologies focusing on testing web applications
Knowledge of process improvement methodologies (ex. CMMI, ISO, ITIL, etc) is an advantage
Experience with automated testing tools and defect-tracking tools (ex. JIRA)
Bachelor's degree or equivalent, preferably in Computer Science/IT/Business Management
Experience working in an IT consulting organization or environment
Good verbal and written English communication skills
Experience with different project methodologies (Agile, waterfall, et al.)
Experience in working in a global environment, delivering service to global clients
Must be willing to travel and be amenable to changes in work shift/location, as needed on a per project basis
Employment Type
Full-Time
Job Category
Computer & IT
About Barhead Solutions Inc.
Barhead is a boutique consulting firm specialising in cloud business solutions centered around client relationship management (CRM), field service, project service and employee management. We provide implementation services for what we believe is the most compelling cloud business application stack on the market today – Microsoft Cloud Stack. Our highly trained team of technically diverse consultants and the strong business sense of our client-facing staff allows us to build innovative solutions that are relevant to today's businesses.