Job has been saved to your Account Portal!

Jobs
QA Engineer - Level III
Job Description
Project Management
o Applies creativity and testing expertise to designs and develop the project test plan using available project documentation.
o Develops detailed testing timelines by providing estimates for planning and execution.
o Manages QA schedules. Prioritizes and adjusts QA tasks and schedules as needed.
o Primary QA contact for the program manager, digital product manager, developers.
o Determines the scope of testing needed. Identifies risks and proposes solutions.
 Analysis
o Reviews the general controls and advises the Program Manager on any weaknesses in the process.
o Controls the test environment by ensuring that all machines are properly updated.
o Ensures that BI reports and dashboards operate according to the functional and technical specifications and produce accurate
results
o Communicates with clients and project teams on problem resolution, design issues and implementations. Defect Management
o Manages and reviews defects for program. Performs in depth analysis of problems and communicates results in a concise and
informative manner as needed.
 Documentation
o Designs, develops and maintains Test Strategy and Test Plan documentation for program and projects.
o Provides regular status updates in a timely manner to Program Manager
Qualification
Advanced, in depth knowledge of quality assurance testing concepts, methods and practices in an information technology systems
development environment.

Good understanding of principals and practices associated with Agile software development.
Good understanding of Data Analytics and Enterprise Reporting functions and processes
Advanced knowledge of SQL Server, Query Language, and ability to use Query Tools to retrieve and profile complex data from
heterogenous databases
Experience with Windows and Webquality assurance in data domain initiatives
server environments, Java/HTTP, XML and testing applications/tools such as Microsoft Word, Excel and Outlook,
Selenium, Beyond Compare, HP LoadRunner.
Effective communications skills to deal with entire project team.
Strong problems solving, analytical & decision making skills.
Should be able to work independently, and strive to learn new QA tools, technologies and methodologies
About The Specialty Insurance Company
The company is a global leader in providing specialty insurance, reinsurance, and mortgage insurance solutions.
QA Engineer - Level III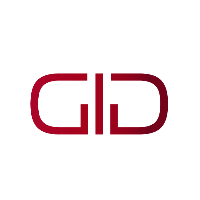 Salary
50,000-90,000/month
Job Level
Experienced Hire
Contact Information Required
Please provide your email address and mobile number so employers will have a way to contact you.