Jobs
Job Details

QA Engineer (Automation)

Job Description

We are currently looking for innovative and passionate Quality Assurance Engineers. Working under the Engineering team, your goal is to develop a complete QA program that not only safeguards the quality of our products, but also fosters a "quality culture," in which all employees become actively engaged in guaranteeing quality in both production and the finished product.

Your Role

Interpret, build upon, and comply with company quality assurance standards
Plan and perform different stages of testing
Carefully maintain complaint and nonconformance processing through records and tracking systems, including root cause and corrective actions
Document quality assurance activities with internal reporting and audits
Develop new standards for production and design, with improvements as needed, and create testing protocols for implementation across all service lines
Identify training needs and take action to ensure company-wide compliance
Pursue continuing education on new solutions, technology, and skills

Qualification

Your Qualifications

At least two (2) years of experience in testing web applications
Experience in creating scripts using Python
Experience in using Selenium and Robot Framework for End-to-End testing
Superb computer competence, including database management
Knowledge of quality assurance terminology, methods, and tools
Analytical, problem-solving, and decision-making skills
Demonstrated knowledge of testing best practices, version control practices and defect management practice

*Plus Points

Professional certification, such as Six Sigma, Quality Engineer, or Quality Auditor
Understanding of Agile/Scrum methodology and how QA functions within it

Perks & Benefits
HMO
Paid Time Off
Cash Assistance
About The IT Solutions Provider
IT Solutions Provider specializes in making data center and cloud operation teams thrive. Our global team of service architects, infrastructure admins and software engineers have built and operated some of the worlds largest, most scalable environments over the past two decades. Our philosophy is about making technology "werk"​ for our customers by tailoring solutions to their exact needs. We believe that products, services, tools and processes should serve the needs of people, NOT the other way around. From 24/7 monitoring to infrastructure design to application development, we've got you covered.
QA Engineer (Automation)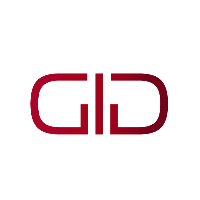 Salary
60,000-150,000/month
Job Level
Experienced Hire
Contact Information Required
Please provide your email address and mobile number so employers will have a way to contact you.