Jobs
Job Details
Presentation Designer
Design
Job Description
This role will help the Presentation Designer team in creating presentation graphics with clear, compelling, and coherent written and visual narratives. Responsibilities:
• Discuss the materials with the team
• Understand the target audience and work with brand guidelines
• Create a compelling narrative and develop a visual story that attracts attention
• Redesign existing presentations and slides that could stand out
Qualification

• Minimum of three (3) years in the design and presentation field

• Excellent in Google Slides and PowerPoint

• Proficient in Photoshop, Illustrator, InDesign to create templates, background, etc.

• Good written and oral communication skills

• Ability to understand large volumes of information and express written concepts through charts, diagrams, graphic devices, etc.

Perks & Benefits
About The Recruitday Inc.
We are a startup company and we aim to improve the way jobseekers find jobs, and companies find talents.
Job Role Presentation Designer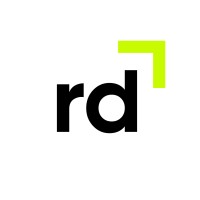 Gallery
Contact Information Required
Please provide your email address and mobile number so employers will have a way to contact you.