Document Administrator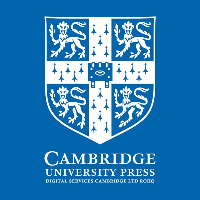 Cambridge University Press - Manila
Makati City, Metro Manila
Hiring until April 19
Job Description
Job Purpose
Are you a highly energetic, highly organised individual who has a keen eye for detail? Do you enjoy managing documents and working with a diverse group of stakeholders from all parts of the business? If so, come and join our Projects Office team to build a knowledge base and retrieval service for the organisation.
Day to day activities would include collating business proposals and ensuring that they are complete and are written to agreed-upon standards. Applicants must therefore have excellent written and verbal communication, a professional disposition, and a solid understanding of document management and organisation.
Principal Accountabilities
Gather and organise business proposals in an organised and timely manner
Manage an electronic documentation filing system
Ensure that there are no document duplications and that good documentation version control is practiced
Actively ensure that, on request, key documents are available to the relevant stakeholders and that updates are pro-actively distributed as necessary
Responsible for maintaining a central Key Metrics file that captures key metrics from business proposals received and allows for analysis of the data to support the prioritisation of the portfolio
On request, organise the documentation required for Portfolio Build meetings and workshops and provide support to the Portfolio Build Manager with the booking of meetings/workshops.
Qualifications
Educational Attainment
College Graduate
Min. Work Experience
1 year
Qualification Summary
Knowledge and Experience
Personal Attributes:
Excellent verbal and written communication skills
Strong documentation management skills
Strong and open interpersonal and presentation skills
Strong self-organisation skills and a highly organised approach to information storage and retrieval
Strong MS Excel and PowerPoint skills
Ability to multi-task and deal with multiple conflicting demands
Ability to work under pressure and to tight deadlines
Highly reliable and delivers to schedule.
Confidence and resilience.
Can-do, positive attitude.
Ability to adapt and/or improve working practices in conjunction with the Portfolio Build Manager
Experience:
Strong IT skills including advanced Excel and proficient use of MS Office suite
Prefer experience in an administrative role.
*This is for a 5-month employment contract
Employment Type
Project-Based
Job Category
Clerical & Administrative
About Cambridge University Press - Manila
Cambridge University Press is part of the University of Cambridge. Our mission is to unlock people's potential with the best learning and research solutions. Our vision is a world of learning and research inspired by Cambridge. A pioneer in our field with 485 years of printing tradition, we are committed to supporting innovation in learning and teaching. We publish without boundaries, ensuring our resources are accessible across the globe, in print, online and other digital formats. We take pride in supporting community programmes across the globe. Staff are encouraged to offer practical...