Job has been saved to your Account Portal!

Jobs
Payments Platform Engineer
Job Description

Payments Platform Engineers who will provide their expertise and resourcefulness in identifying, troubleshooting, and reporting platform problems to developers and stakeholders in order to ensure that the applications are provided with a stable and reliable service
Work closely with other engineers to triage bugs and production issues.
Utilize application logs and stack traces in debugging reported issues and provide analysis for resolution.
Be responsible for the operational monitoring of services and infrastructure.
Streamline operational processes and build automated solutions.
Participate in incident response and post-incident reviews.
Create documentation detailing use cases, best practices, and operational procedures.
Be a member of a 24x7 shifting rotation.
Qualification
Strong sense of ownership, customer service support, and integrity demonstrated through excellent written/verbal communication.
Experience maintaining and supporting distributed applications at scale.
Experience operating and troubleshooting Linux/Unix systems in a production environment.
Experience working with shell and scripting languages (Bash, Python, etc.).
Experience with containerization (Docker) and container orchestration platforms (Kubernetes).
Experience with version control such as Git.
Experience in logging, telemetry, and monitoring tool implementations like Splunk, Grafana, or Prometheus.
Bachelor's degree or higher education.
About The IT Solutions Provider
IT Solutions Provider specializes in making data center and cloud operation teams thrive. Our global team of service architects, infrastructure admins and software engineers have built and operated some of the worlds largest, most scalable environments over the past two decades. Our philosophy is about making technology "werk"​ for our customers by tailoring solutions to their exact needs. We believe that products, services, tools and processes should serve the needs of people, NOT the other way around. From 24/7 monitoring to infrastructure design to application development, we've got you covered.
Payments Platform Engineer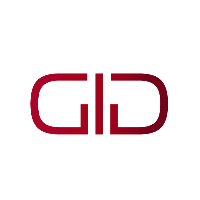 Salary
70,000-150,000/month
Position Level
Professional
Job Level
Experienced Hire
Contact Information Required
Please provide your email address and mobile number so employers will have a way to contact you.