Offshore Sr. Finance Analyst (Sr. Manager)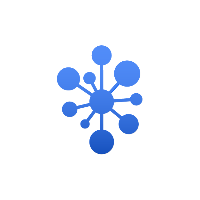 Leading BPO Company
Pasig City, Metro Manila
Hiring until April 22
Job Description
Provide expertise in Financial Reporting and Accounting for the department:

Budget Planning
Actuals Reporting
Monthly/Quarterly/YTD Performance

Prepare and review complex financial reports, reconciliation and analysis:

Cross Country Billing/Invoicing
Travel Expense Reporting o Annual Committed Budget

Prepare monthly, quarterly and annual reporting package as part of the departmental and global requirements
Assist in the preparation of financial statements together with variance explanation and other needed information
Performs budgetary functions such as the creation of budget plans
Rationalize department expenditures and investments
Collaborate with individuals in the Finance and Accounting department as well as other departments across the Company in order to gather data needed in the preparation of various reports and audits
Regularly generate and present reports for the Department Heads updated about the team's financial health and strategies
Performs audit functions as needed
Perform additional tasks as assigned for the group.
Qualifications
Educational Attainment
College Graduate
Min. Work Experience
3 years
Qualification Summary
Minimum of 3 - 5 years of experience in Financial Reporting, with a good understanding of Budgeting, Reporting and good business acumen, analysis (CPA preferred)
Detail-oriented with a broad knowledge of Accounting procedures and Financial Reporting (GAAP)
Technical skills in Accounting, Financial Reporting, Budget Planning and Auditing
Excellent oral and written communication skills
Proficient in MS Office tools, especially MS Excel and PowerPoint. Has track record to create decks for executive team or Board of Directors
Able to work independently
Must be able to multi-task and work under pressure in a fast-paced environment
Willing to work in early morning shift or late-night shift.
Employment Type
Full-Time
Position Level
Assistant Manager / Manager
Work Schedule
Amenable to Any Shift
Job Category
Accounting & Finance
About Leading BPO Company
The company is one of the leading offshore business process outsourcing and contact center company in the Philippines with almost 50,000 employees nationwide.