Job has been saved to your Account Portal!

Jobs
NOC Engineer
Job Description
Serve as the technical point of contact for Personetics SaaS customers Monitor Personetics production and staging environment 24x7x365 to minimize or mitigate any service disruptions. Integrate and collaborate with the DevOps & R&D teams in the production environment. Ensure Personetics network and customers service meet its high standards and SLA Develop and maintain NOC standard operating procedures and alerts. Handle 1st Level Escalations via phone calls and emails Perform initial triage to determine the severity of incidents, provide solutions, or escalate to other teams.
Qualification
Monitoring Expert in an enterprise organization - Minimum of 3 years experience
Linux CLI experience - Minimum 3 years experience
Using scripting languages – Bash/Perl/Python etc. - Minimum 2 years experience
Work in Shifts 24x7 (8 hours a day)

Ability to assess faults, prioritize, respond, and escalate accordingly.
Strong troubleshooting skills - review and analyze logs
Understanding of network monitoring concepts and management tools.
Understanding TCP/IP networking stack, switches, routers, and firewalls
Excellent communication skills, both written and verbal
Capable of multi-tasking, good time management and prioritization of workload.
Kubernetes fundamentals - advantage
Microsoft Azure portal and tools - advantage
SQL fundamentals – advantage
About The Financial Services.
Serves over 120 banks and financial institutions across 30 global markets. See how your bank can harness the power of AI to engage customers and increase revenue with financial data-driven personalized customer engagement, PFM, and money management platform.
NOC Engineer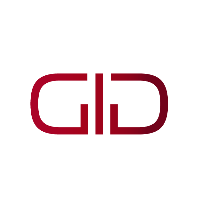 Salary
33,000-38,000/month
Job Level
Experienced Hire
Contact Information Required
Please provide your email address and mobile number so employers will have a way to contact you.