Network Administrator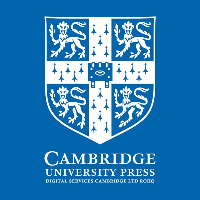 Cambridge University Press - Manila
Makati City, Metro Manila
Job Description
Monitoring, support and maintenance of the networks for global office locations 
Dealing with 2nd/3rd line support and escalating to 4th line if the problem can't be resolved
Liaising with external suppliers as well as various levels of people within the organisation 
Working on global projects, including network deployments in new or existing office locations 
Maintaining the security of the network 
Proactive monitoring of the network using management tools (Solarwinds) 
Raising Incidents, Requests and Changes within an ITIL framework to ensure BAU is maintained.  Maintain documentation to ensure it is up to date and accurate. 
Work within a team to provide 24*7 on call service for major incidents 
Managing and delivery software and patch updates to network related appliance
Qualifications
Educational Attainment
College Graduate
Min. Work Experience
3 years
Excellent experience in operating, maintaining and supporting Network Operations environments with good process orientated skills 
Excellent knowledge of TCP/IP, VRF, GRE, IPSec, VRRP, HSRP, and SNMP protocols 
Good network routing protocol troubleshooting skills in OSPF and EIGRP 
Cisco CCNP or equivalent (Extreme ENS) 
Cloud and Virtualised networks 
Experience with standard network change management and configuration policies. 
Experience with using network monitoring tools with Solar winds experience being particularly desirable  Creativity & Service Improvement 
Some experience of networking architecting, engineering and standards 
Good all round knowledge of network security standards 
Experience with Firewall and WAN Acceleration Technologies 
Experience with WiFi Technologies 
Experience working in an ITIL environment 
Project Management and Delivery Experience 
Good understanding of DNS/DHCP
Strong documentation, RCA's and record keeping skills, with extreme attention to details 
University degree in Computer Science or a related subject. 
Experience working in organisations with a global communications technology footprint
Benefits
HMO up to 3 dependents
Flexible working schedule
Discounted Gym Membership
Employment Type
Full-Time
Work Schedule
Amenable to Any Shift
Job Category
Computer & IT
About Cambridge University Press - Manila
Cambridge University Press is part of the University of Cambridge. Our mission is to unlock people's potential with the best learning and research solutions. Our vision is a world of learning and research inspired by Cambridge. A pioneer in our field with 485 years of printing tradition, we are committed to supporting innovation in learning and teaching. We publish without boundaries, ensuring our resources are accessible across the globe, in print, online and other digital formats. We take pride in supporting community programmes across the globe. Staff are encouraged to offer practical...
Considering a career as a Network Engineer?
Learn more about this including job description, average salary, education requirement, skills companies look for, and latest job vacancies.