Junior Quality Analyst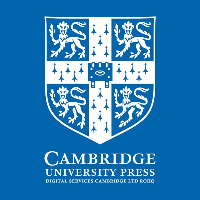 Cambridge University Press - Manila
Makati City, Metro Manila
Hiring until March 19
Job Description
Team: Academic Technology
Job Purpose
This is a junior role for people in the first 1-2 years of their career (usually) post university graduation/internship.

The Junior Quality Analysts main role is to help develop and execute software tests. Through working closely with more experienced Quality Analysts they will write code and/or manual tests to meet business acceptance criteria. As well as test development they will also execute tests and provide feedback to QA team or Business Product Owners. Other duties include creating project documentation.
Principal Accountabilities
Design

Creates test plans, data, procedures, and manual and/or automated scripts.
Participates in reviews of business requirements and application designs.
Supports proper test coverage exists based on requirements and design specifications.

Documentation

Writes & reproduces accurate software problem reports.
Defines & implements quality process improvements focused on defect prevention.

Development

Creates systems & business relevant test cases.
Ensures test environment reflects business requirements for test execution.
Assists in development of in house test tools.

Testing

Executes manual and/or automated test scripts for most complex projects.
Coordinates test schedules, work and resource plans; manages progress of all test activities against plan.
Establishes testing entrance and exit criteria.
Identifies and manages critical path of testing
Ensures execution of project regression testing tasks.

Analysis

Analyses and reports overall test status and results.
Identifies test issues and reports to stakeholders
Defines regression tests for future projects.
Defines and coordinates production verification and validation.
Perform risk analysis at project management level
Qualifications
Educational Attainment
College Graduate
Min. Work Experience
1 year
Qualification Summary
Knowledge and Experience
Educated to degree level in a relevant IT, Software or QA related degree.
In their first 1-2 years of a software quality role.
1-2 years of software testing experience gained across one of the principle testing specialism, i.e. manual, automated, performance etc.
An understanding of Software Development process including analysis and design, coding, system and user testing, problem resolution
Experience of working within an Agile development process (Scrum or similar).
Ability to communicate clearly and effectively with colleagues in the Technology group as well as non-technical users.
Interest in keeping up to date with the fast moving world of software quality testing as technologies and processes continue to evolve.
Benefits
Competitive Salary
Up to 33 days Paid Annual Leaves
HMO Coverage and Life Insurance on day 1
Vesting/Retirement package
Learning Opportunities
Flexible work arrangement
Employment Type
Full-Time
Job Category
Computer & IT
About Cambridge University Press - Manila
Cambridge University Press is part of the University of Cambridge. Our mission is to unlock people's potential with the best learning and research solutions. Our vision is a world of learning and research inspired by Cambridge. A pioneer in our field with 485 years of printing tradition, we are committed to supporting innovation in learning and teaching. We publish without boundaries, ensuring our resources are accessible across the globe, in print, online and other digital formats. We take pride in supporting community programmes across the globe. Staff are encouraged to offer practical...