Junior Client Finance Analyst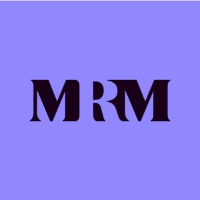 MRM
Bonifacio Global City, Metro Manila
Hiring until October 02
Job Description
Responsibilities:
Day-to-day financial management of accounts.
Job maintenance (opening, closing and locking jobs as appropriate).
Proactively manage all billable and non-billable jobs (including media).
Work with agency teams in order to collect and enter estimates.
Follow up on estimate approval status and necessary revisions.
Manage and report on estimate vs actual for all jobs, taking appropriate action when WIP is at risk.
Monitor OOP expenses and prepare necessary job-to-job expense transfers.
Monitor open purchase orders and ensure vendor invoices are received timely.
Continually manage WIP exposure.
Monitor labor hours against correct jobs and prepare transfers as appropriate.
Effectively communicate job numbers to teams as appropriate.
Communicate areas of concern and follow up until resolved.
Schedule and lead monthly billing/job status meetings.
Coordinate monthly billings with shared service center – ensure billing is completed timely and within client billing deadlines, check invoices for accuracy and ensure the integrity of client billing contract requirements.
Monitor AR collection - pursue timely collection with continuous client follow up and escalate collections issues as necessary.
Prepare and analyze monthly Accounts Receivable (AR) and Work in Process (WIP) reports.
Qualifications
Educational Attainment
College Graduate
Min. Work Experience
3 years
Qualification Summary
Required Experience:
2-3 year(s) experience working in Accounting/Finance
Microsoft Excel
Proficient in advanced functions and formulas to perform VLOOKUP, pivot tables, charts, graphs and data capture
SAP (Accounting System)
Employment Type
Full-Time
Job Category
Accounting & Finance