Jobs
Job Details
Java Developer
Job Description
Responsibilities:
Designs at user story level, develops, modifies, debugs and/or maintains software code according to functional, non-functional and technical design specifications
Develops software verification plans and automation and integrates software components into a fully functional software system.
Investigates issues by reviewing/debugging code, provides fixes (analyze and fix bugs) and workarounds, reviews changes for operability to maintain existing software solutions
Analyses requirement documents/HLDs.
Work as technical interface with other teams to resolve issues related to interfacing functionalities.
Ensures that documentation related to specific modules/applications correct and up to date.
Effectively manage time sensitive responsibilities and have multi-tasking capabilities.
Qualification
1-4 years experience in SW Engineering role
Exposure to all phases of SW Development lifecycle
Good working knowledge on SQL, PL/SQL, UNIX
Strong knowledge of OOPS principles, OOD
Experience with Continuous Integration (Jenkins), Continuous Deployment, Static Code Analysis (SonarQube)
Strong knowledge in build management tool like Maven
Amenable to work onsite in Taguig or Pasay City
About The Recruitday Inc.
We are a startup company and we aim to improve the way jobseekers find jobs, and companies find talents.
Java Developer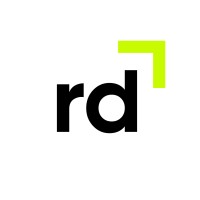 Contact Information Required
Please provide your email address and mobile number so employers will have a way to contact you.