Job has been saved to your Account Portal!

Jobs
Java Developer
Job Description
Responsibilities: • Complete the accreditation process to be defined by mutual agreement between Customer and Vendor
• Assist in defining and reviewing the technical requirements for the application, including security, integration, and quality requirements
• Create the Micro Designs
• Configure, build, and test the application technical components
• Inform the functional lead and project manager of any issues that may affect other areas of the project
• Work with other developers, functional team, and the technical team to make sure that the configuration and custom components meet application requirements
• Follow good security coding practices to ensure the application is free of coding vulnerabilities
• Participate in code reviews and quality reviews to ensure traceability of the designs to the requirements
• Fix any defects and performance problems discovered in testing
Qualification
Qualifications:

• Bachelor's Degree in Information Technology, Computer Science or other relevant fields
• Minimum of 3 years relevant work experience
• Extensive experience in Java Enterprise Edition
• Expertise in Spring Application, Spring Boot, Restful, Micro Services, Web Services, Hibernate
• Background in Java8, Maven 3, Spring Framework AOP-DI, Spring Framework DI, SQL, Spring Boot, Eclipse, Intelli-J, DB Design, UML Designs Write, UML Design Read, Jenkins, Junit, Docker
• Experience in JPA, Mocking, Mockito, Transactions, Jmeter, SOAP services, JSON, SonarQube, Amazon Web Service, JSON, Spring Cloud a plus
About The Recruitday Inc.
We are a startup company and we aim to improve the way jobseekers find jobs, and companies find talents.
Java Developer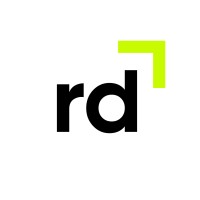 Job Level
Experienced Hire
Contact Information Required
Please provide your email address and mobile number so employers will have a way to contact you.