IT Associate - WFH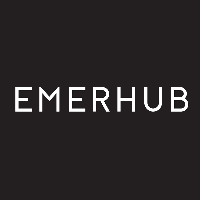 Emerhub Philippines Inc
Remote / Work-at-Home
Hiring until October 08
Job Description
JOB DESCRIPTION:
The person can either just do programming works with graphics and/or
To also maintain the solution with AWS so that we can do APIs and updating workings that we have with 3rd parties as we have in-house parties also doing programming works and graphics works.
Receive and complete projects and IT tasks from the direct superior
Mixture of programming and updating works everyday.
Tidy up that also occasionally requires skills in WordPress and woo commerce
Receive IT related ad hoc tasks
Qualifications
Educational Attainment
College Graduate
Min. Work Experience
3 years
Qualification Summary
JOB QUALIFICATIONS:
Bachelor's Degree in Information Technology or equivalent
Has at least 3 years of experience
Skills in SaaS workings, Python, Java, Java Script, PHP
Mature, detailed, and reliable person that is proactive, honest, friendly and responsive to being on time and keeping to time.
Ability to also do Word Press and Woo Commence are an added advantage.
Salary
Php 35,000 - Php 65,000
Employment Type
Full-Time
Position Level
Professional
Job Category
Computer & IT
About Emerhub Philippines Inc
About Emerhub Emerhub was founded in Jakarta in 2011. Since then, we have been providing complete solutions for investors around the world to enter and thrive in South East Asia. We are contributing in creating a better and more accessible world. Mission & Vision Emerhub provides market entry services such as company registration and remote hiring to foreign companies expanding in Indonesia, Vietnam, and the Philippines. We know that going into new markets is difficult. We make sure you comply with the local laws and regulations. And we respond fast. What makes Emerhub different When...