Incident Manager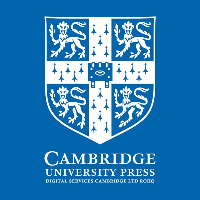 Cambridge University Press - Manila
Makati City, Metro Manila
Hiring until July 07
Job Description
Job Purpose
The Incident Manager will be an integral member of the Global Service Management team developing and managing standard methodologies in Incident Management. This position is accountable for the end-to-end efficiency and effectiveness of the work performed to restore critical Technology services within the Incident Management process. This includes directing, executing and driving service restoral efforts during outages of high-demand technology services; participating in Continual Improvement of the Incident Management process through retrospective analysis; and maintains a close partnership with Problem Management, Change Management, and other service support teams.
The Incident Manager will be responsible for coordinating all resources called to address critical incidents requiring attention and/or resolution from all technology teams. This position will perform the hands-on live coordination of major incident recovery efforts, as well as create and audit incident response standards and service levels for all teams who manage the technology used to deliver and support services.
Qualifications
Educational Attainment
College Graduate
Min. Work Experience
5 years
Qualification Summary
Principal Accountabilities
Develop, coordinate and promote the ITIL-based Incident process, including Major Incident handling, and continually improve to standard methodologies
Standardize and provide Incident metrics, Major Incident metrics and Critical Success Factors and perform in-depth analysis
Identify trends and Problem nominations through Incident analysis
Direct the swift resolution of all raised incidents within acceptable timeframes by coordinating needed efforts internally (service support teams, product teams and partners) and externally (i.e. vendor)
Review the efficiency of the Incident Management process; identify service improvement areas
Ensure that all incidents are logged and documented appropriately in the system of record (Marval)
Ensure that incident management documentation practices are well planned and agile; including live documentation utilized during an outage
Responsible for modifying and improving incident management procedures as necessary, with the goal of aligning the incident documentation and reporting standards to the Global Service Management strategy
Conduct Post Incident reviews and both make and implement recommendations for process improvements to improve response time and effectiveness
Deliver training as necessary to service support teams to accurately document incidents in the system of record (Marval)
Ensure that all incident resolution procedures are updated in the Knowledge Database
Coordinate all activities required to lead significant incidents in compliance with SLAs and OLAs
Assess business impact of incidents using sound customer facing judgement
Serve as the point of contact for Major Incidents
Responsible for documenting Major Incidents according to established Incident Management standards
Lead communication effort during Major Incidents through service support teams, business partners and senior management on resolution and restoration status updates
Facilitate the outage calls and ensure that all the required resources are engaged to work on a Major Incident
Prepare internal reports on Major Incidents and leading their review with the Senior Management
Ensure that the causes for all Major Incidents are analyzed and root cause is identified (through coordination with Problem Management)
Interact frequently with the service support teams on support roadmaps and operational agreements
Establish continuous process improvement cycles where the process performance, activities, roles and responsibilities, policies, procedures and supporting technology is reviewed and enhanced where applicable
Employment Type
Full-Time
Position Level
Supervisor
Job Category
Other Categories
About Cambridge University Press - Manila
Why should you consider joining us? Because you aspire to be part of a reputable global organization and a well-known brand. Our brand and reputation is a product of close to 500 years of experience developing world-class learning and research solutions, and assessment programs in accord with the highest technical standards. Today, we have more than 50 offices worldwide and over 6,000 high-performing employees. Our products and services reach 170 countries and over 15 million customers worldwide. Because you dream about making a difference and contribute to society. Here at Cambridge,...