Jobs
Job Details
Identity and Access Management Manager (Active Directory)
Job Description
Your Key Responsibilities
Engage in Identity & Access Management projects in the capacity of execution of deliverables
Work effectively as a team member, sharing responsibility, providing support, maintaining communication and updating senior team members on progress
Help prepare reports and schedules that will be delivered to clients and other parties
Demonstrate an application and solution-based approach to the problem solving technique
Assisting engagement teams in IAM tool implementations. Suggest ideas on improving engagement productivity and identify opportunities for improving client service
Support seniors and superiors in developing marketing collaterals, business proposals and new solution / methodology development
Being a part of and driving the quality culture at GDS
Contribute to people related initiatives
Understand and follow workplace policies and procedures
Foster teamwork by supporting the team
Qualification
Active Directory domain assessments.
AD server migration, deployment and DE promotion and impact assessment on applications, file servers and other dependent components.
AD consolidation and migration of multiple domains leveraging AD tools such as Quest AD migration and/or Binary Tree.
PowerShell/Python scripting.
Good understanding of AD FSMO roles, DNS, DHCP and Group Policies, AD SIEM and log events, Authentication protocols such as LDAP, Kerberos, NTLM etc.
Should be able to leverage MS Excel and if needed write PowerShell/Python scripts to analyse large volumes of data sets downloaded from AD environment.
Should be able to identify and assess data patterns (such as nested groups, legacy objects, regional patterns), data issues, compare data across multiple domains, assess against AD standard/best practices and accordingly recommend remediations.
Hand's on experience on end to end Identity and Access Management Tools such as Active Directory, and Azure AD Operations
Should have completed at least 1-2 implementations.
About The Global Professional Services Firm
A Global leader in Assurance, Tax, transaction and advisory services.
Identity and Access Management Manager (Active Directory)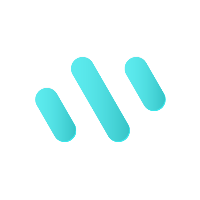 Salary
120,000-180,000/month
Contact Information Required
Please provide your email address and mobile number so employers will have a way to contact you.