Human Resource Manager (Mandarin Speaking)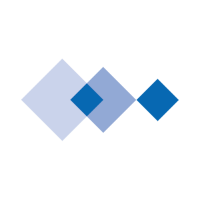 Digital Payment Solutions Firm
Job Description
Shall maintain the work structure by updating job requirements and job descriptions for all positions.
Shall maintain organization staff by establishing a recruiting, testing, and interviewing program; counseling managers on candidate selection; conducting and analyzing exit interviews; recommending changes.
Shall prepare employees for assignments by establishing and conducting orientation and training programs.
Shall maintain a pay plan by conducting periodic pay surveys; scheduling and conducting job evaluations; preparing pay budgets; monitoring and scheduling individual pay actions; recommending, planning, and implementing pay structure revisions.
Shall ensures planning, monitoring, and appraisal of employee work results by training managers to coach and discipline employees; scheduling management conferences with employees; hearing and resolving employee grievances; counseling employees and supervisors.
Shall maintain employee benefits programs and informs employees of benefits by studying and assessing benefit needs and trends; recommending benefit programs to management; directing the processing of benefit claims; obtaining and evaluating benefit contract bids; awarding benefit contracts; designing and conducting educational programs on benefit programs.
Shall ensures legal compliance by monitoring and implementing applicable human resource federal and state requirements; conducting investigations; maintaining records; representing the organization at hearings.
Shall maintain management guidelines by preparing, updating, and recommending human resource policies and procedures.
Shall maintain historical human resource records by designing a filing and retrieval system; keeping past and current records.
Shall maintain professional and technical knowledge by attending educational workshops; reviewing professional publications; establishing personal networks; participating in professional societies.
Shall complete human resource operational requirements by scheduling and assigning employees; following up on work results.
Shall maintains human resource staff by recruiting, selecting, orienting, and training employees.
Shall maintains human resource staff job results by counseling and disciplining employees; planning, monitoring, and appraising job results.
Shall contributes to team effort by accomplishing related results as needed.
Qualifications
Educational Attainment
College Graduate
Min. Work Experience
5 years
At least 5 yrs working experience in Human Resource and 3 years of experience as an HR Manager or HR Head
Graduate of Psychology, Human Relations, or any related course.
Can speak Mandarin and English fluently
People-oriented and results-driven
With a background in all HR facets preferably managers specializing in Training, Compensation Benefits and Labor Laws
Excellent problem-solving skills;
Excellent active listening, negotiation and presentation skills
Competence to build and effectively manage interpersonal relationships at all levels of the company
With a high-level of work quality and professionalism
Skills Required
Human Resources Management
Position Level
Assistant Manager / Manager
Employment Type
Full-Time
Job Category
Human Resources
About Digital Payment Solutions Firm
A local fintech company providing innovative digital payment solutions.
Considering a career as a HR Generalist?
Learn more about this including job description, average salary, education requirement, skills companies look for, and latest job vacancies.