HR Staff (Compensation & Benefits)(PISHON CLARK PHILIPPINES INC)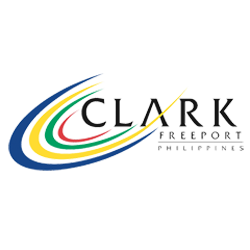 Clark Development Corporation
Angeles City, Pampanga
Hiring until January 19
Job Description
List of Key Responsibilities: Compensation & Benefits Staff: • Submission of R1A, ER2 for newly hired employees • Online Registration of newly hired employees on Pag-ibig online for tracking number and verification of Pag-ibig number • R3/Contribution generation of SSS report online • Loan/ML2 Collection List generation online • EPRS online reporting of Contribution in Philhealth • Submission of Members Contribution Remittance Report and Short term report in Pag-ibig upon Payment • Payment of Contributions and Loan Reports in SSS, Pag-ibig and Philhealth • Submission, process and monitoring of SSS loan, SSS Sickness, SSS Reimbursement, Maternity Notification, Pag-ibig Loan, merging and Transfer of Records and Philhealth Claim form 1)
Qualifications
Educational Attainment
College Graduate
Min. Work Experience
1 year
Qualification Summary
Skills / Qualifications • Proficiency in Microsoft Office • Internet Savvy • 1-2 year experience in related field • Bachelor's/College Graduate any course • Good Communication Skills
Employment Type
Full-Time
Job Category
Human Resources
About Clark Development Corporation
Clark Development Corporation (CDC) is a government owned and controlled corporation mandated to administer the Clark Freeport Zone Philippines to create quality employment and help in the economic growth of the country. It is now in its 25 years of existence under the umbrella of Bases Conversion and Development Authority (BCDA). At present CDC is catering to more than 900 locators/companies engaged in different types of industries such as Electronics, IT/BPO, Manufacturing, Aviation, Tourism and other services employing a total of 115, 000 employees/workers as of June 30, 2018. To assist...
Considering a career as a HR Generalist?
Learn more about this including job description, average salary, education requirement, skills companies look for, and latest job vacancies.